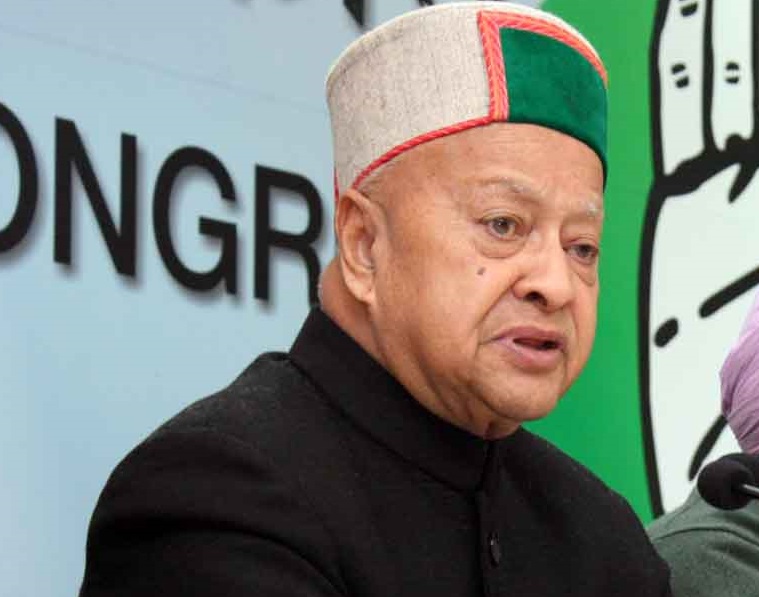 Shimla: BJP veteran leader and former leader of opposition Prem Kumar Dhumal has blamed Chief Minister Virbhadra Singh for giving wrong figures of employment. Dhumal, in a statement, said as per the figures of the Economics and Statistical Department, headed by the Chief Minister, only 1,150 and 15,286 persons had been provided jobs in government and private sectors.
Former Chief Minister said as per the figures, 891 vacancies were notified in 2014-15 out of which 584 were filled in the government sector whereas in 2015-16, 1,647 vacancies were notified out of which only 566 were filled till March 31, 2016.
He also sought White Paper on the number of jobs provided in the past four years, he said the CM should inform the public that how many vacancies had been filled and in which departments. The truth would come out.
Contesting Dhumal's allegations, a spokesperson of the state government said the claims were factually incorrect and based on selective figure.
He said the data quoted by the former Chief Minister was based on the employment exchanges of Labour and Employment Department only and didn't include the vacancies notified and placements given by the H.P. Public Service Commission and H.P. Subordinate Selection Board through direct and open competition and various other departments through outsourcing etc.
He said Dhumal had quoted the selective figures only, whereas employees census of the state government carried out by the department of Economics and Statistics shows that the number of regular employees were 1, 82,049, contract employees 22,878, daily paid employees 11,512, part time 6312 and Voluntary/Vidhya Upasak/PAT etc. 3880 which worked out to 2, 26,634 as on 31st March, 2015 in the government Sector only. The number of employees in the Public Sector Undertaking and Urban Local Bodies were 34,246 and 3133 respectively. The total volume of employees as on 31st March, 2015 was 2, 64,013.