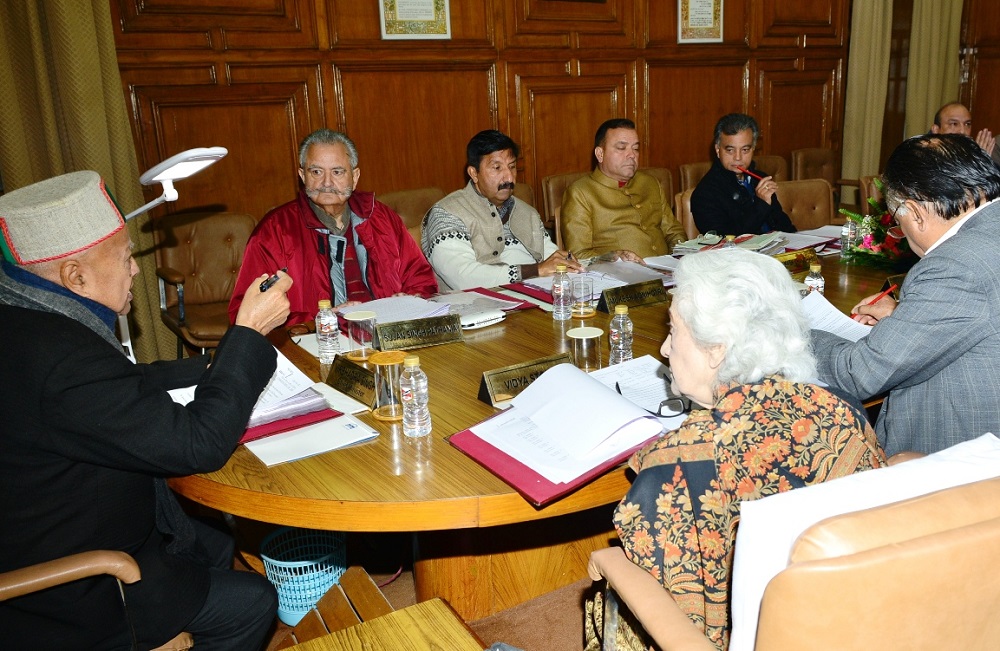 Shimla: Himachal Pradesh Government has decided to acquire the entire land of 'Bantony Castle', near Kali Bari, Shimla, accepted the recommendations of negotiation committee and approved payment of Rs. 27.84 crore to the land owners for the entire property.
Himachal Cabinet, in its meeting today, decided to refurbish the old building of 'Bantony Castle' with a museum. In addition to this, a recreational park with a restaurant would also be developed in the area. It would be a great attraction for both tourists and locals.
The Cabinet, in its another decision, cancel the agreement dated 5th May 2012 between YSS department and Himachal Pradesh Cricket Association (HPCA) in respect of outdoor stadium at Nurpur in district Kangra.
The Cabinet also decided to construct a long pending under construction 317.50 meter, span (pre-stressed) bridge over Govind Sagar at Baghchhal in Bilaspur district. The bridge being constructed for over last many years would connect Gehadwin and Kot-Kehloor constituencies, said the Chief Minister. On completion, it will benefit 14,000 people of 14 villages located on the river's left bank of Swarghat and 20,000 in 19 villages on the right bank of Shah-Talai.
The Cabinet approved to rationalize rate of tax of AGT on Lime Stone and Fly Ash, which are raw material of finished goods, by reducing it to 25 percent as per budget announcement of the Chief Minister. This would give major relief to the industries which are paying taxes both on the transportation of raw material and as well as on finished goods.
The Cabinet decided to frame the Himachal Pradesh Right to Fair and Compensation and Transparency in Land Acquisition, Rehabilitation, and Resettlement (Compensation, Rehabilitation, and Resettlement & Development Plan) Rules, 2016.