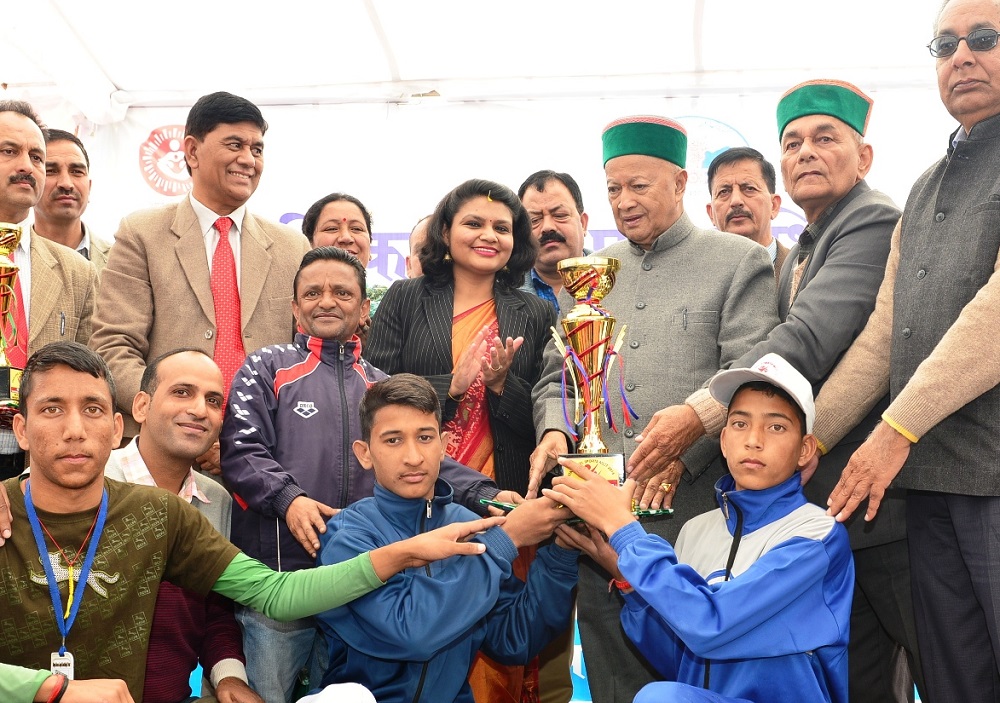 Shimla: The Stet government has decided to initiate measures to protect the ancestral property rights of orphans living in 'bal ashrams' and under foster care programme.
Chief Minister Virbhadra Singh, in a State level closing ceremony of sports and cultural meet for children living in orphanage organized by Department of Women and Child Development, today, said the list of property of such children was being obtained and it will be seen that their property remains in their name and not outsold or grabbed by any one.
Virbhadra Singh said that amendment has been made under 'Mukhya Mantri Bal Uddhar Yojna' wherein the government would bear the expenses of vocational courses of orphans after Plus Two and would also bear the cost of their education so as to ensure their proper livelihood. He said that vocational courses were being provided to such children through ITIs and were being financially supported by the Government.
He said that the foremost propriety of the Government was to settle and educate the orphans and physically abled children. He said that the need of the hour was to bring out the best from within such children by providing them the best of teachers and also giving exposure visits in different parts of the Country so that they could themselves see and feel the distinct culture and customs of India.