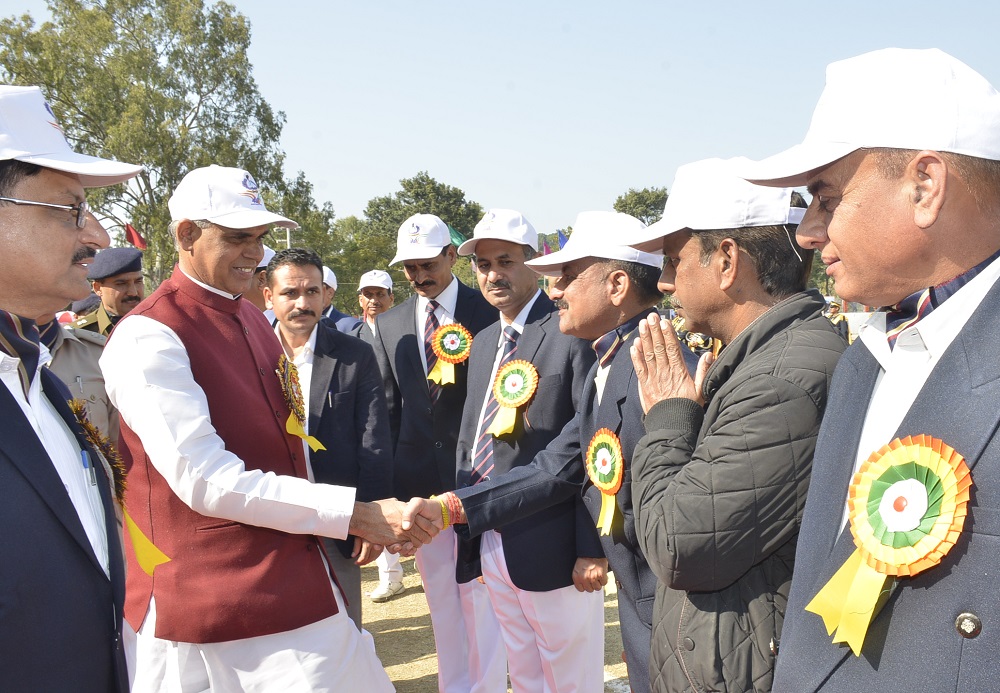 Dharamsala: The 49th Himachal Pradesh Police sports, athletics and duty meet began at Police Ground in Dharamsala on Tuesday. Governor Acharya Devvrat inaugurated the games.
As many as 1000 athletes from four zones will be participating during the three day meet.
On his inaugural address, the Governor stressed upon the police personnel's to help in making drug free society so that life and future of young generation could be saved. It was a menace which not only destroyed the family but also the life of individual, he added. He lauded the efforts of Police Department working in this direction and added that effective steps should be taken so that strong message should flow among drug peddlers.
He said that police personnel work hard to maintain law and order and such events not only provide them an opportunity for recreation but also a platform to exhibit their talent and such events help in personality development along with instilling the spirit of discipline and tolerance in them. He said that sports not only make a person physically fit, but also help in inculcating spirit of competition, practice, self- confidence and team spirit.
He appreciated the efforts of DGP for taking initiative in organizing sports meet and said that it should be a regular feature.
DGP Sanjay Kumar welcomed the Governor and detailed about various events to be organized during the three day Police meet.