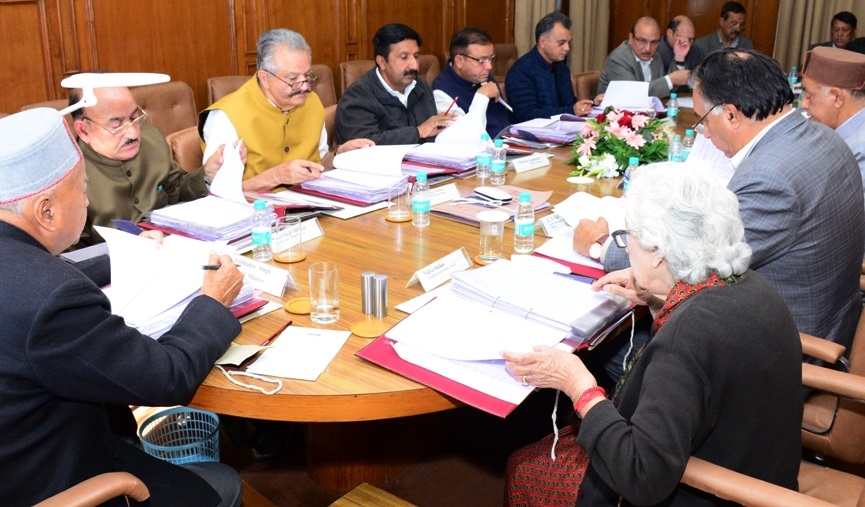 Himachal Pradesh Cabinet has accorded its approval to enhance the honorarium of the Primary Assistant Teachers (PAT) in Elementary Education Department from Rs. 8900/- to Rs. 11,000/- per month.
The Cabinet decision would benefit as many as 3240 PAT and will amount to an expenditure of Rs. 7 crore per annum. At present they were being paid an honorarium of Rs. 8900 since August, 2013. They were giving their services against vacant posts of JBT for more than 10 years.
The Cabinet approved the services of Part Time Water Carriers and Carrier-cum-Peon on daily wages basis working in Education Department appointed under 1996 policy, who have rendered 14 years continuous service till 31st March and 30th September, 2016 as well as subsequent years be regularized as Peon (Class-IV).
The Cabinet, in its another important decision accorded its necessary approval for transfer of Government land in favour of Government of India for construction of Central Drug Standard Control Organization Zonal Office at Baddi in Solan district.
Fulfilling the long standing demand of the people of the Nerwa region as the state Cabinet approved to upgrade Sub-Tehsil Nerwa in Chopal and Sub tehsil Kamarau in Sirmaur to Tehsil.
The Cabinet also approved amendment in the Himachal Pradesh Value Added Tax Rules, 2005. The amendment pertains to registration procedure and process of submission of returns by carrier of goods and agent of transport companies under the VAT Rules, 2005 and levying 5% uniform cess on e-commerce, which will cover on line purchases by inserting new forms.