WWF – India celebrates world environment day and collect about 200 kgs of plastic waste. Volunteers of WWF, the voice (NGO) and staff of Forests Department cleaned water catchment area Shimla wildlife sanctuary.
Under the ages of WWF – India a similar cleanliness drive was organised at GSSS Jais in Theog – where almost 100 students participated and cleaned the surrounding village and sensitised the locals. Tehsildar (Ex. Magistrate) Narayan Singh was also present at the event.
WWF with Gopal Krishan of Bio diversity tourism and community advancement (BDCA) organised an awareness run and a cleaning drive at the Great Himalayan National Park. Also, Ajeet Thakur, conservator GHNP presided over a cultural dance and a painting competition. Various self -help and women's group and students of multiple schools participated in the event.
Seraj Mountain Gurukul School Janjrli and WWF organised a cleaning campaign at Shikari Wildlife sanctuary. More than 60 students participated with forest officials and locals to clean the area.
Dr YS Parmar University of Horticulture and Forestry, Nauni celebrates World Environment Day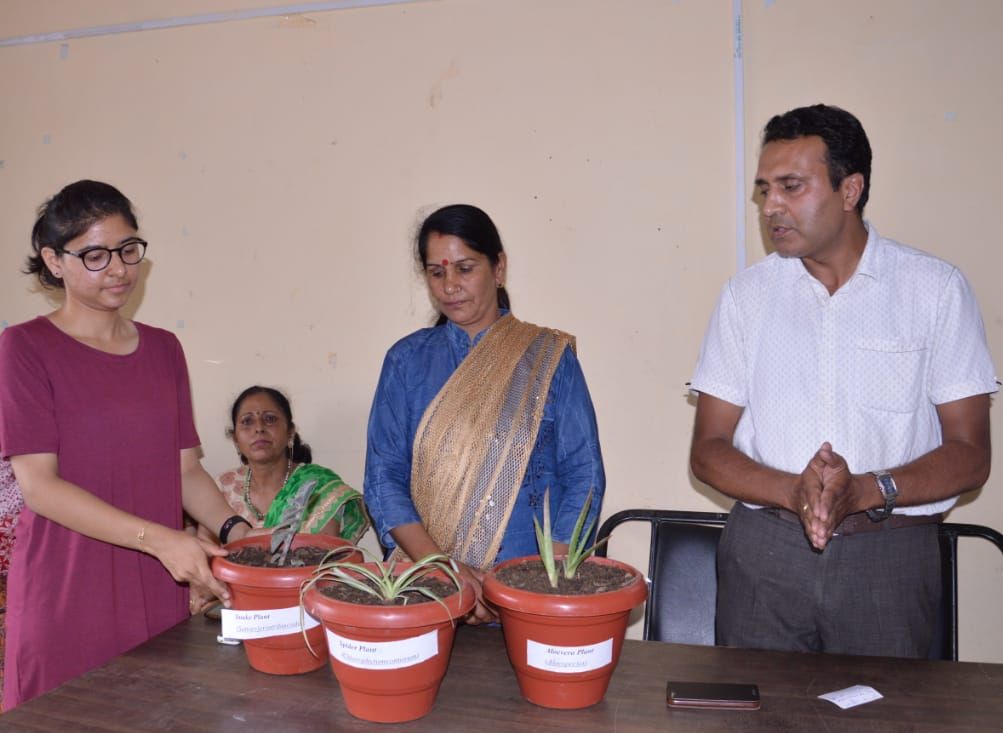 The scientists and students of the Environment Science Department at Dr YS Parmar University of Horticulture and Forestry, Nauni celebrated the World Environment Day with the students of Government Senior Secondary School, Kothi Deora. The students, staff, villagers and Dangri Gram Panchayat representatives took part in the celebrations.
Speaking at the occasion, Dr SK Bhardwaj, Head Department of Environment Science said the theme of this year's celebrations was 'Beating Plastic Pollution'. The scientists and research scholars Apoorva Sharma, Shivani, Lal Rinzuali and health specialist Dr Ajay Singh took part in the event and apprised the students about the various kinds of pollution and their impact.
In addition, the Dangri Panchayat also organized a Workshop on Air Quality and TB at its premises. The university scientists set up Respirable Dust Sampler machine, which will help to ascertain the air quality of the area within the next one month. The panchayat has already taken steps to fight pollution and has distributed plants like spider plant, snake plant, aloe vera etc., which were provided to them by the University for fighting pollution.