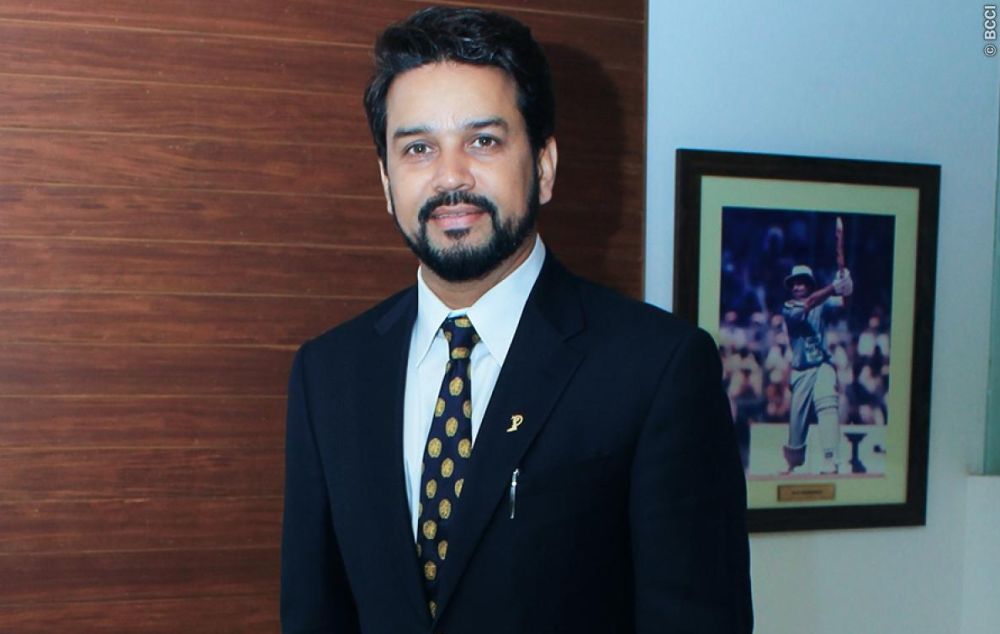 Mumbai: Matter of pride for the state of Himachal Pradesh as Anurag Thakur was unanimously elected as the 34th President BCCI at the Special General Meeting today.
Anurag Thakur replaced Shashank Manohar who quit the position to take up the ICC chairman's job. Thakur's candidature was endorsed by all the six units of East zone – Cricket Association of Bengal, National Cricket Club, Odisha Cricket Association, Tripura Cricket Association, Assam Cricket Association and Jharkhand Cricket Association.
Ajay Shirke was chosen as secretary of the BCCI which was left vacant by Thakur's resignation. Senior BCCI vice-president CK Khanna chaired the Special General Meeting (SGM).
Former first class cricketer is taking charge of the Board in tough times as the BCCI is facing heat from the Supreme Court to implement the Justice RM Lodha Committee's recommendations for sweeping reforms.
Anurag Thakur has been associated with cricket administration across various platforms for over 15 years. He had led the Punjab U-16 team that won the all-India Vijay Merchant Trophy. Later, he was the member of the Punjab U-19 team and led North Zone U-19 team. Both the teams went on to win the All-India Championship.
At the age of 25, Anurag Thakur was elected President, HPCA, becoming the youngest person to head a state cricket association affiliated with the BCCI.
He is credited for developing cricketing infrastructure in the Himachal Pradesh. Under his leadership, the HPCA got its first international Stadium at Dharamshala, besides excellent cricket infrastructure at Bilaspur, Una, Amtar and Pragati Nagar.
At the BCCI, Anurag Thakur played a significant role from 2001-02 to 2004-05 as a National Junior Selector. He also served in various committees of the BCCI, including IPL Governing Council. In September 2011, he was elevated to the position of Joint Secretary of the BCCI, where his role primarily was to harness young talent and develop junior cricket. In a quest to do so, he initiated regular overseas tour for Under 19 and India A teams to strengthen bench strength and provide a platform to upcoming players.
In March 2015 Anurag Thakur was elected Secretary BCCI and ushering in reforms and pushing forward the agenda of good governance have marked his tenure. His commitment to professionalism led to key appointments and firm belief in openness and transparency resulted in greater information sharing and constructive engagement with fans and other stakeholders. In his tenure as Secretary, the BCCI successfully organised the ICC World T20 2016 in India.
Anurag Thakur is a three time elected Member of Parliament from Hamirpur, Himachal Pradesh. In Parliament he serves as Chairman of the Parliamentary Standing Committee on IT and Member of Public Accounts Committee. He is also the member of Steering Committee of the Parliamentary Forum of WTO.
He is a recipient of the Best Young Parliamentarian Award in 2011 and recognized as a 'Young Global Leader' by the World Economic Forum.