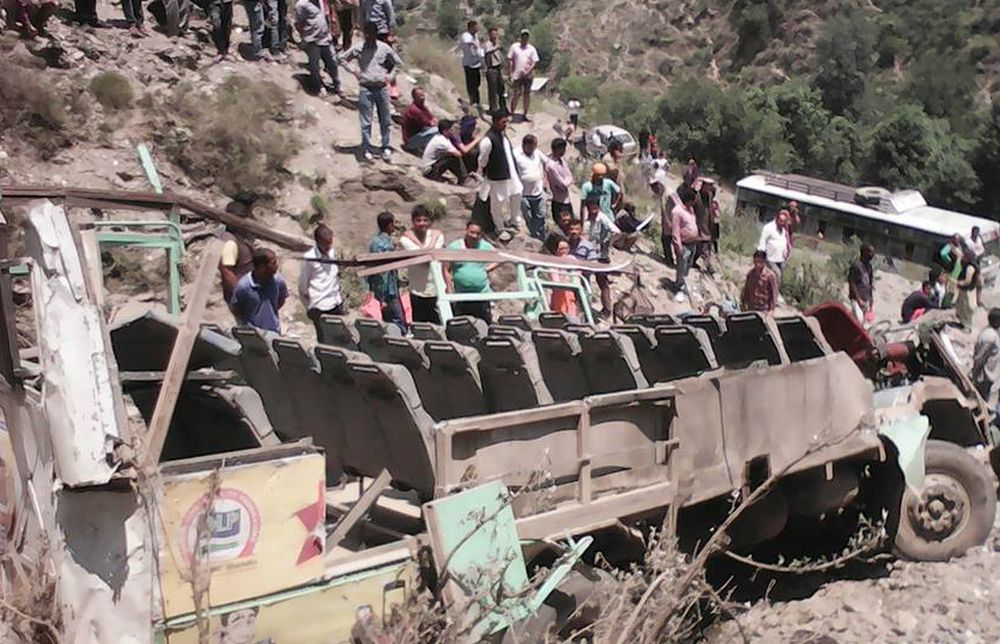 Shimla: In a tragic accident eleven people killed when a Himachal Road Transport Corporation (HRTC) bus with 29 passengers skidded off the road and fell into a deep gorge near Bajoli Bridge near Sainj on the Theog-Chopal road in Shimla district.
The injured have been admitted in the IGMC Shimla. The ill-fated bus HP42-0958 was on its way to Tharoch in Chopal from Shimla.
The victims included the bus conductor and the driver. As per initial report the driver probably failed to negotiate a sharp curve.
Deceased have been identified as Virender Kumar (Bus Conductor), Parvinder (Bus Driver), Reena – village Mihana, Tehsil Theog, Shanti Devi, Mansa Ram – Manu, Tehsil Chopal, Sukhdev – Khaddar, Tehsil Chopal, Promila (28), Reena (29) of Nerwa, Naitik, Akhtar Hussain and Bimla Guleria.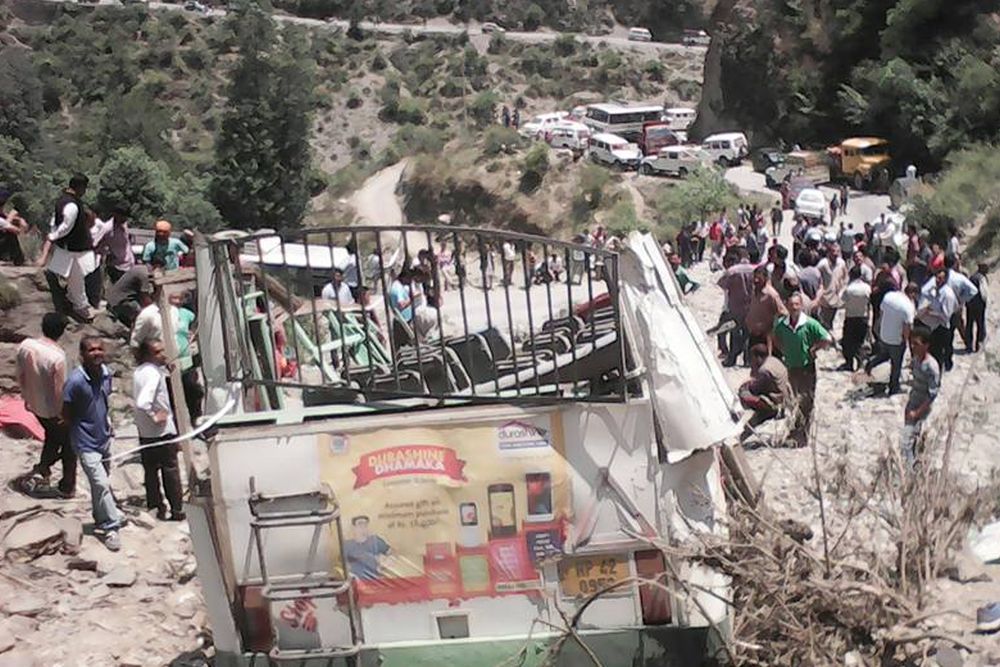 In an another accident 13 passengers were killed in Nichar Valley on Bada Kamba road, opposite Taranda Dhang on right bank of River Sutlej, in Kinnaur district, when a Bolero Camper carrying 14 passengers veered off the road and fell into a deep gorge. The ill-fated vehicle was carrying passengers back from marriage party.
Governor Acharya Devvrat, Chief Minister Virbhadra Singh and cabinet ministers have expressed grief over the accidents and prayed to the almighty to grant peace to the departed soul and give strength to the bereaved families to bear this irreparable loss.
Issuing advisory, especially to the young, the Chief Minister said that the drivers should be very cautious while driving and should avoid negligent driving.
He also directed the law and order agencies to take strict action against those violating traffic norms and driving while drinking and using mobile phones.
Chief Minister Virbhadra Singh also visited Indira Gandhi Medical College (IGMC) to inquire about the well being of the Bajroli bus mishap.
Earlier yesterday, fourteen persons were killed when a bus carrying 45 persons fell into a nulla in a remote area of Chamba district. The ill-fated bus was on its way from Sanghni to Dalhousie when the mishap occurred.