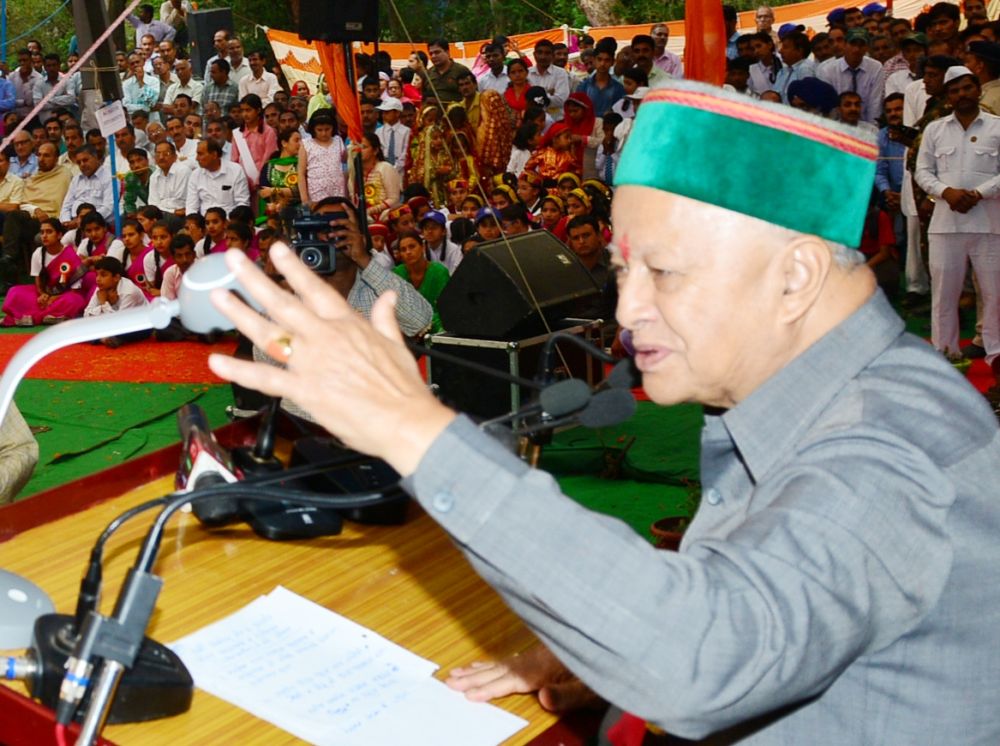 Bhumti/Arki: To conduct sudden checks and inspections in the government run schools, the Himachal Pradesh Government is mulling to constitute a Directorate of Inspections that will keep tab on the absentee teachers and will ensure quality education in the schools.
Chief Minister Virbhadra Singh, while addressing a public meeting at Bhumti in Arki Tehsil of district Solan, today, said that any teacher found guilty would be immediately dismissed without notice for dereliction of duty.
The Chief Minister said that teachers had a responsibility more than a normal government servant and they should realise that they were entrusted the most important task of building the character and personality development of the students, which was more than a mission for them and not a part of their general duty.
He said that the State Government was committed to provide quality education to all children, adding that 994 new schools had been opened or upgraded and 36 new degree colleges had been opened in rural areas of the State during the last three years. Free traveling facility was being provided to students of Government Schools and Kendriya Vidyalayas.