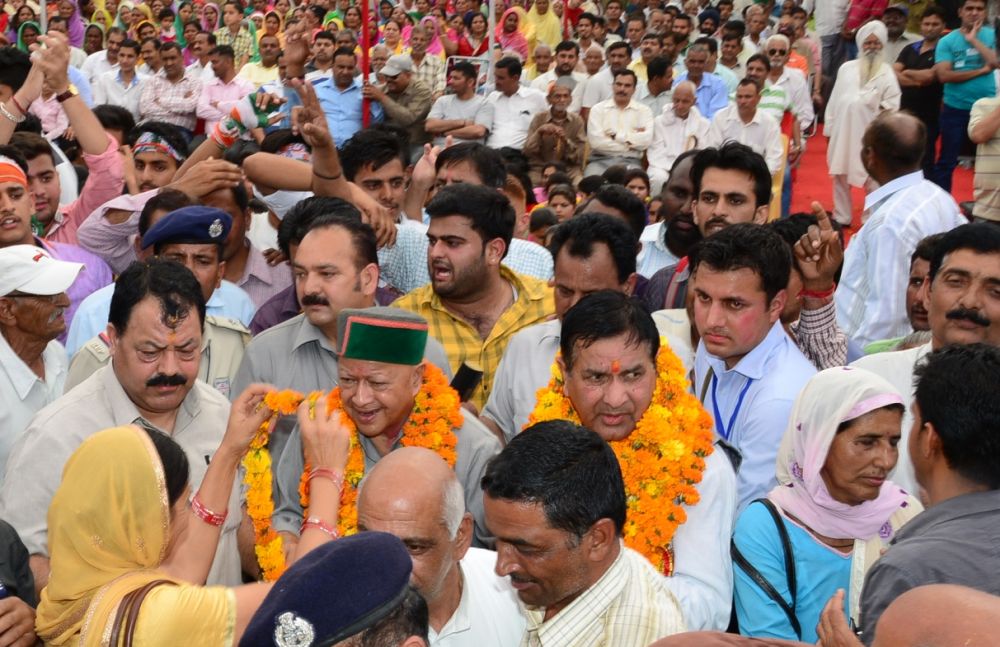 Lathiani/Una: To solve the problem of stray cattle, the Himachal Pradesh Government coming out with a proposal to insert micro-chip or tagging of stray cattle.
Chief Minister Virbhadra Singh, while addressing gathering in Lathiani in Kutlehar assembly segment today, said the problem of stray cattle is becoming quite alarming and it's bad on the part of the people to leave the milching cattle when they becomes old.
Singh revealed of proposal to set up Gau-Sadans in every panchayat. He exhorted the people to raise voice against smuggling of cows. The Chief Minister said that the mind-set of the people needs to be changed.
"We are duty bound to protect the animals which can be seen wandering on roads"
As per report tabled in the Assembly in 2015 Budget session, 31,000 stray cattle in the state which have been abandoned by their owners as they had become unproductive. The report read that highest number of 10,805 stray cattle were in Kangra district, followed by Shimla (5,114), Kullu (3353) and Mandi (2578).
After the direction from the State High Court to construct 'gaushalas' or shelters for housing cows and stray cattle, the Himachal government had constituted a 'Gauvansh Samvhardan Board.'