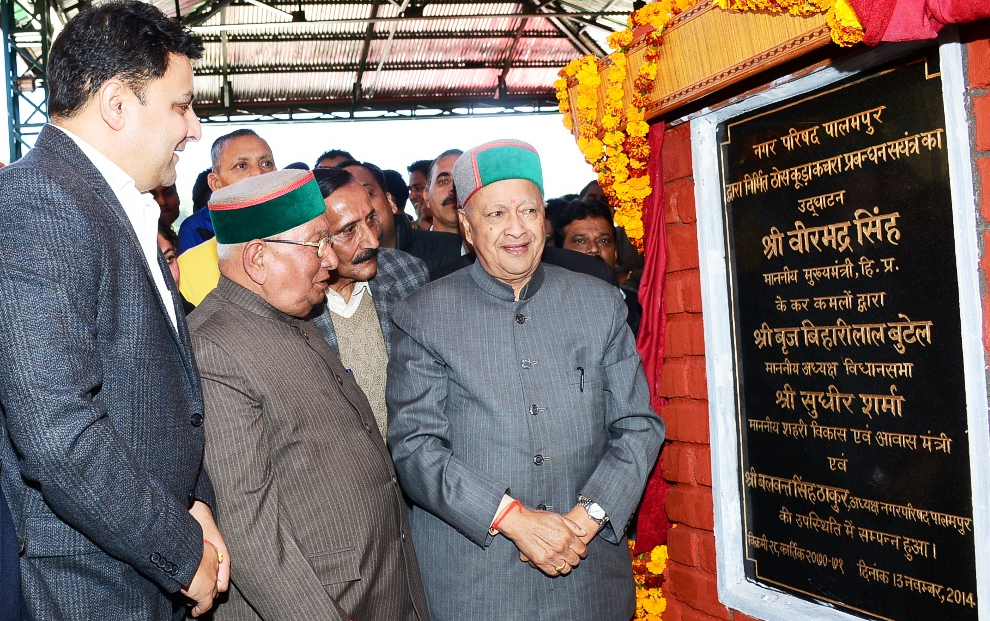 Chief Minister Virbhadra Singh said the growth of vegetable production and horticultural crops of the State was above national average and the State was producing more food grains than its requirement due to improved technologies.
Speaking at the 12th Convocation of the CSK H.P. Agriculture University, Palampur, the Chief Minister suggested putting focus on growing vegetable crops, which fetch high market price nationally and internationally.
CM said that the fast adoption of new technologies like polyhouse farming and organic agriculture has further multiplied visibility of the State at the national level. A large number of farmers have come forward to adopt vegetable production and there was need to develop region specific vegetable varieties for optimum production with low input..
The Chief Minister said that water harvesting was another priority area of the Government and this should be the focus area for the scientists. The government had accorded high priority to the holistic and sustainable development of rainfed areas through integrated watershed development approach. The State had also come out with Water Policy as water would be the scarcest resource in the near future, he added.
He advised the scientists to accelerate their efforts for crop improvement, natural resource management, crop production, crop protection, post harvest technology, plant biotechnology and give impetus to strategic research with precision.
Earlier, the Chief Minister inaugurated Rs. 86 Lakh Solid Waste Management project at Surad in GP Lohana in Palampur.
He also laid foundation stone of foreign registration office at Dharamshala to be constructed at a cost of Rs. 1.60 crore.