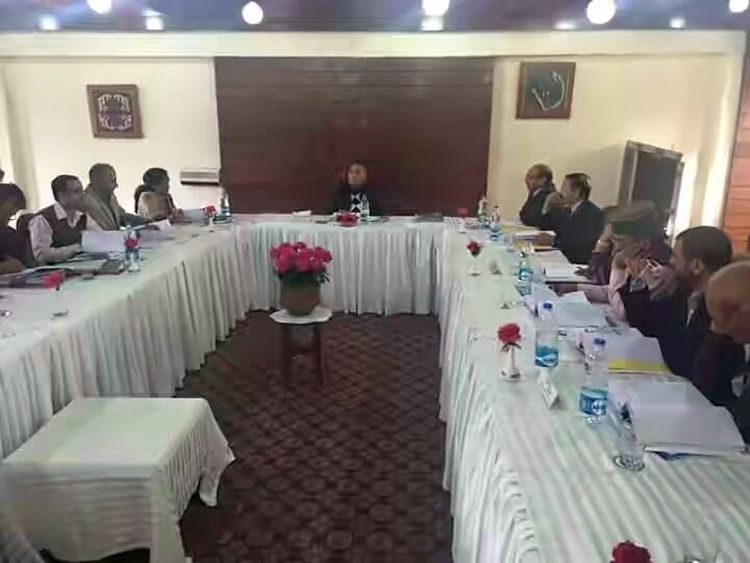 Shimla: HRTC has decided to open Him Annapurna Dhabas in Solan and Shimla. Transport Minister GS. Bali, in a meeting of Board of Director of HRTC and HPCTBSMDA, said the Him Annapurna Dhabas were getting good response and now such eatery points would be opened in Shimla and Solan to facilitate commuters.
Transport Minister revealed the HRTC has registered a profit of Rs. 582 Crore in the period 1st April, 2015 to 18th March, 2016. He revealed the profit of the corporation has increased by Rs. 25 Crore compared to the Rs. 557 Crore in the previous year.
Bali said the HRTC has succeeded in reduction of interest rate by the HUDCO on loan and Punjab Sindh Bank on CC limit would save about Rs. 35 lakhs per annum. He said the matter of swapping of loan had been further taken up with HUDCO.
He further said that in order to save manpower and increase booking revenue, the booking agencies have been outsourced at 22 new places in addition to six existing ones by open tender process. Out of these, booking have started at 10 places and an increase of about 38 percent in revenue has been seen in about a month period while at the same time have spared 55 conductors for active duty.
Transport Minister stated that 25 fully Electric Buses on 75:25 percent funding pattern and 50 Electric maxi cabs on 90:10 funding pattern have been approved by DHI, which would make Himachal Pradesh first State in India to ply zero emission buses. He said that Limited Tender process has started for purchase of 300 buses including 200 smaller buses.
He said that a special drive was launched for better representation of women in HRTC crew and one woman driver has been recruited under the drive. A special drive for recruitment of 50 Women Conductor would be started shortly, he added.
In view of the problems relating to the timely payment of pensions in the HRTC, the matter has been taken with the Government, for the time being, pension for two months was being released by taking loan from HPIDBI, the minister added.
He said the announcement made by Chief Minister regarding free travel facility to the Handicapped having disability of 70 percent or more with one attendant with-in State would be implemented from 1st April, 2016.