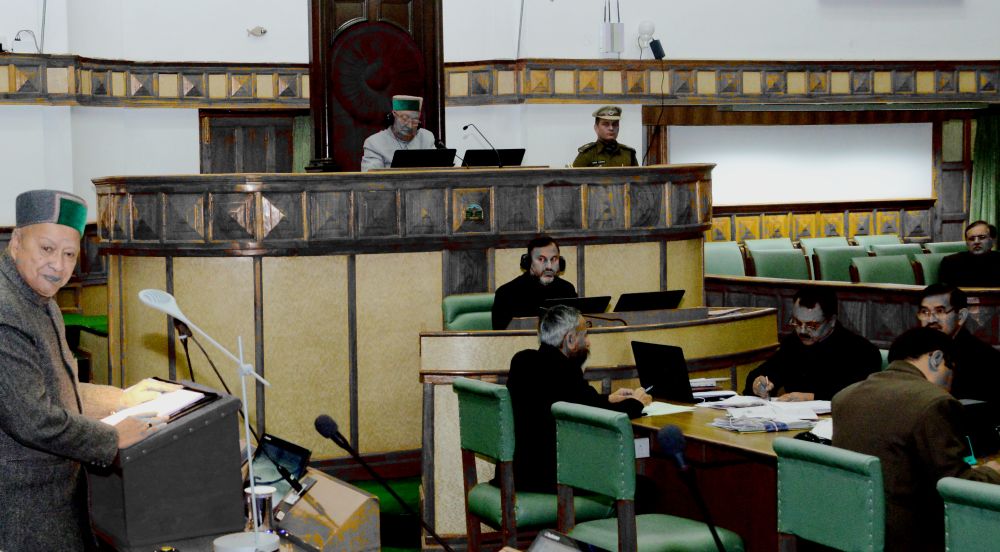 Shimla: The Himachal Pradesh has a grim financial condition and every year this small hill state's debt is mounting sharply. The successive state government (continued with the people friendly policies and programs) has failed to explore the new revenue generating avenues and thus forcing the state to be depending on the central grants and loans for meeting its commitments.
The opposition yesterday charged a barb on the state government for pushing the state into a grim financial position with debt mounting to Rs 50,000 crore, but the same had also failed to give direction to the state exchequer when in reign.
Chief Minister Virbhadra Singh, in a statement tabled in the house today read "per capita debt is Rs. 47, 284 in Himachal Pradesh and debt – GSDP ratio is 39 percent in the State whereas it's 21 percent at the Centre level."
The Chief Minister, in the house today, humbly accepted the State has failed to generate extra revenue. Clarifying the reason for steep rise in debt, Virbhadra Singh said the sharp reduction in Revenue Deficit Grant by the 13th Finance Commission during the years 2013-14 and 2014-15 coupled with the increased salary burden due to pay scale revision by the Punjab government and followed by the H.P. Government were the main reason behind the debt rises.
Virbhadra Singh further added the Revenue Deficit Grant was reduced to Rs. 406 crore (2014-15) from Rs. 2,232 crore for the first year (2010-11). He also claimed of overestimation in the recommendations of 13th Finance Commission on account of share in central taxes for the year 2013-14 and 2014-15. Actual receipt during these two years was less by Rs. 528 crore compared to the amount estimated by the 13th Finance Commission, the statement read.
The Himachal Pradesh has very low tax base, but a positive sign is that the tax revenue from state's resources has increased to Rs. 6,341 crore in 2015-16 from Rs. 4,626 crore in 2012-13. The state is expecting tax revenue to increase to Rs. 7,469 crore for 2016-17.