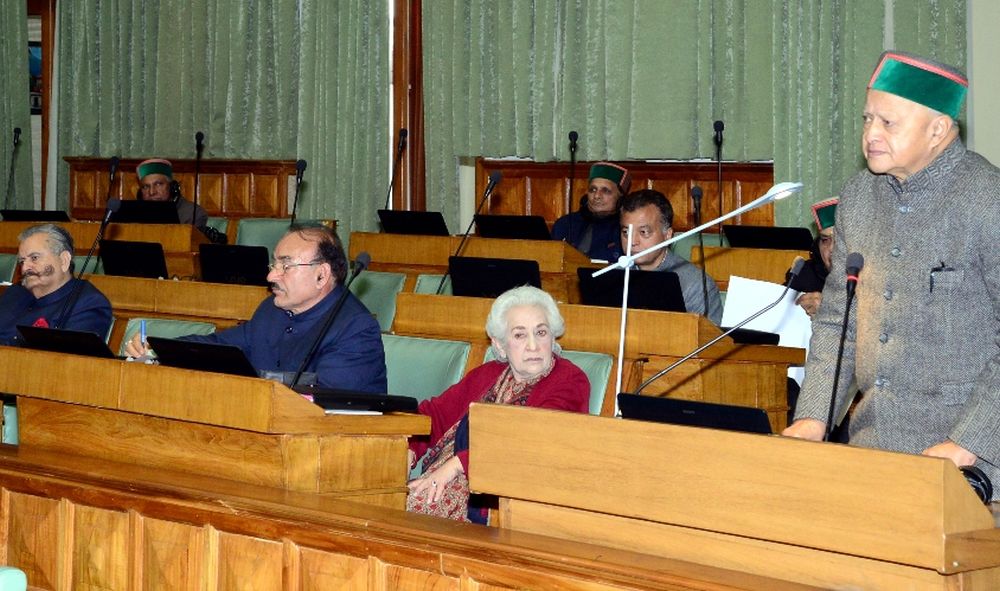 Shimla: Chief Minister Virbhadra Singh termed the National Green Tribunal (NGT) restrictions on Rohtang Pass as nothing short of over-reaction.
The Chief Minister, while replying to the calling attention motion moved in the house under Rule 62 by Govind Thakur, Jai Ram Thakur and Maheshwar Singh, said that there was life beyond Rohtang and thus imposing restrictions in the area was futile. The CM claimed of no environmental threat to the Rohtang Pass and the state government would move Supreme Court if needed. Virbhadra Singh said
"State Government has already submitted relief and rehabilitation reports before National Green Tribunal. Now case is listed for 30th March, 2016 for orders. We will examine the orders and then take the best appropriate action not only in the interest of the State but also of the people"
Virbhadra Singh further added "the state government is concerned about the rights of the people; we are concerned about the livelihood of the people; and we are concerned with the difficulties which are being faced by the affected people. So I don't want to make a political game out of it. Government is concerned about it. We have taken appropriate action.
The Chief Minister refuted the allegations of the opposition members that the state government had failed to plead the case properly and assured the House that depending on the final verdict given by the NGT; the state government would engage top lawyers and move Supreme Court.
Earlier, BJP member Govind Thakur blamed the state Govt for failing to plead the case properly. Thakur stated that the NGT order had affected the livelihood of thousands of people.