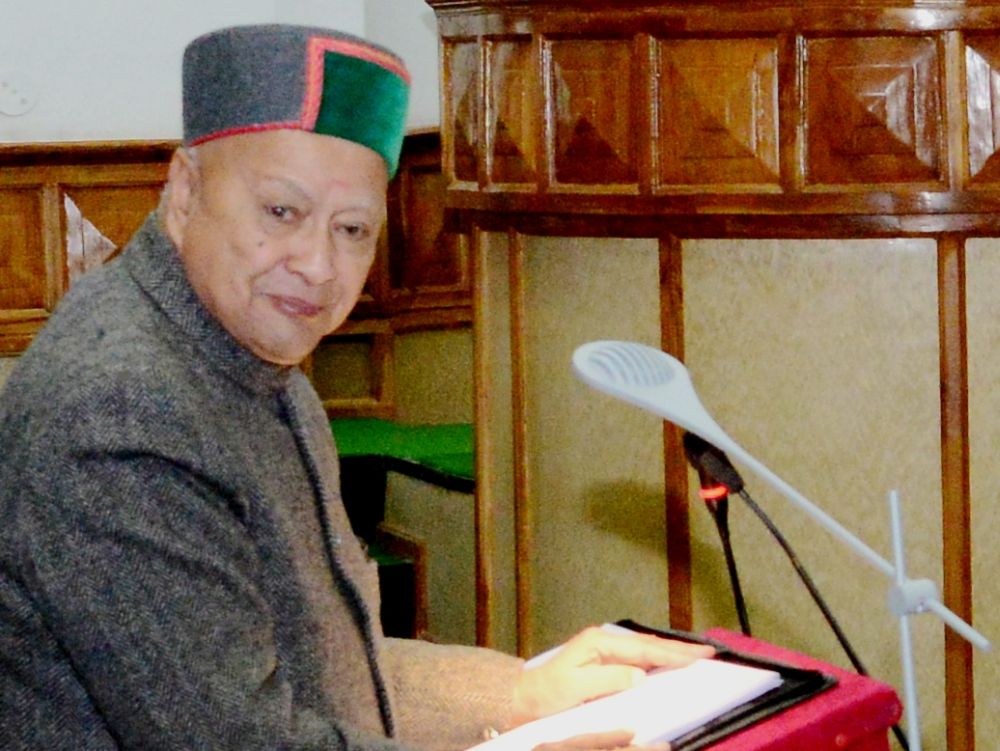 Shimla: The Himachal Pradesh Chief Minister assured to resolve the problem arise from RUSA as students from the HPU are being denied admissions in different institutions.
The Chief Minister, while responding to the budget discussion, stated that HPU has raised the matter with Ministry of Human Resource Development and University Grant Commission for issuing a clarification. He assured to pursue the matter, so that the students do not face any inconvenience.
While replying to another opposition barb that new Educational Institutions are being opened and failing to check the quality education, Virbhadra Singh said the educational institutions are being opened and up-graded by the Government on the basis of people's demand. He said
"It is my Government's priority to ensure easy and universal access to education. To cope with the shortage of staff in the educational institutions, my Government has started a recruitment drive in 2013-14 which still continues. During the last three years thousands of posts in the Education Department have been filled-up. More than 5,000 teaching posts in the Education Department are proposed to be filled-up during 2016-17"
The Chief Minister, clarifying the opposition's barb on the distribution of LED bulbs at the higher price than market rate, stated the procurement of LED bulbs is being done by EESL and the HPSEB, and pooled rate of the bulb is Rs. 78 and Rs. 22 are charged by the EESL for Entry Tax, Service Tax, Handling charges etc.