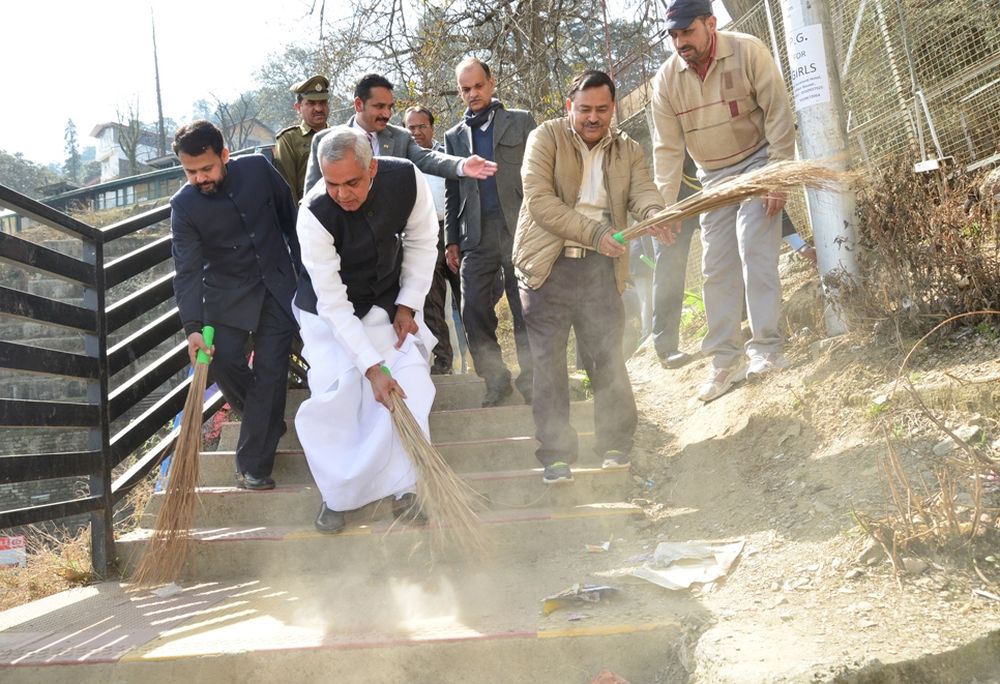 Shimla: Governor Acharya Devvrat today launched the 'Swachh Himachal – Padhai bhi, Safai bhi' campaign initiated by HPCA and supported by Amway at historic Ridge, Shimla.
The Governor, while launching the campaign, said, "I am happy to be a part of this esteem initiative". He congratulate organizers, students, teachers and other associates.
The Governor said that Himachal was known for its salubrious climate and pristine beauty and it was essential to preserve the beauty of the hill state, which is possible if all sections of society were involved. He said that sincere efforts should be made so that Himachal would be known for cleanliness.
Acharya Devvrat said lakhs of tourists visits Himachal Pradesh every year and to promote tourism, towns and cities should be kept clean, he added. He quoted the example of Switzerland where around three crore tourists visit the country every year and main reason was the clean environment and their citizens were taking the responsibility of cleanliness.
Earlier, the Governor also initiated cleanliness campaign along with Raj Bhawan officers near Auckland House School, Shimla to generate awareness among people and motivate them to keep the surroundings clean.
The Governor also released the Swachhta brochure in the presence of over 1000 students and teachers from various educational institutions.
Anurag Thakur, BCCI General Secretary and Hamirpur MP, thanked the Governor Acharya Devvrat for sparing his valuable time and extending support towards Swachh Himachal – Padhai bhi, Safai bhi campaign.
Thakur said the campaign aiming to involve youth and local community, and work collaboratively towards the betterment of the society. He said
"We wish to preserve the beauty of our State and make it environmentally sustainable and keep the surroundings clean and green not only for the residents but also for the tourists, and if campaign executed effectively, it's bound to benefit the State"
Gursharan Singh Cheema, Vice President, Amway India, Students from various schools and colleges, representatives of various NGOs and other prominent people were also present on the occasion.