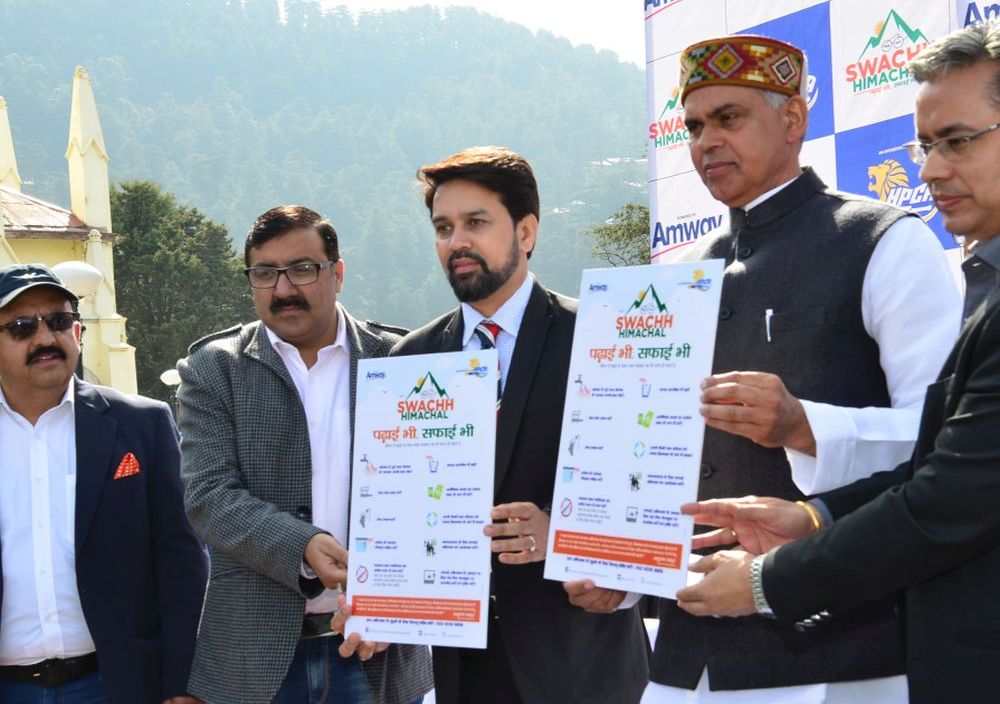 Shimla: Anurag Thakur advised the state government not to withdraw from providing security for the forthcoming Indo-Pak World T20 Cricket match slated to be held at the Dharmshala on 19th March.
Anurag Thakur, interacting with the media after launching Swachh Himachal campaign, insisted that it was a privilege to host the T20 pinnacle event in Himachal and if state government forced to cancel the match at Dharamshala, it'll only vindicate Pakistan's stand over their team's security.
Thakur also made clear that it's not possible to change the World Cup venue at the last moment. He reiterated that matches were decided a year ago, and the allotment of matches was decided six months ago, and now when matches are just couple of week away, it's not possible to change the venue. He said that "It is the duty of the state government to provide security and I hope the state government will rethink on it decision."
Thakur said that he's even ready to quit as HPCA president if the same was a hurdle in holding the match at the Dharamshala. "I can go to any extent to see that Himachal Pradesh does not get a blot for its inability to hold a match", he further added.
BCCI General Secretary today also met Chief Minister Virbhadra Singh at HP Vidhan Sabha Shimla.
Earlier, after the Pakistan sponsored terrorist attack at Pathankot, where two soldiers from Himachal Pradesh attained martyrdom, and regular protest from the martyrs' families and ex-servicemen, the State Chief Minister Virbhadra Singh expressed reluctance to provide security and asked BCCI to shift the venue out from the state.
The CM pleaded to honour the sentiments of families of martyrs and BCCI should either cancel or shift the match to other state.
Now, with the growing tension between the state government and the BCCI, media reports suggesting that the Home Ministry might mediate to resolve the issue.