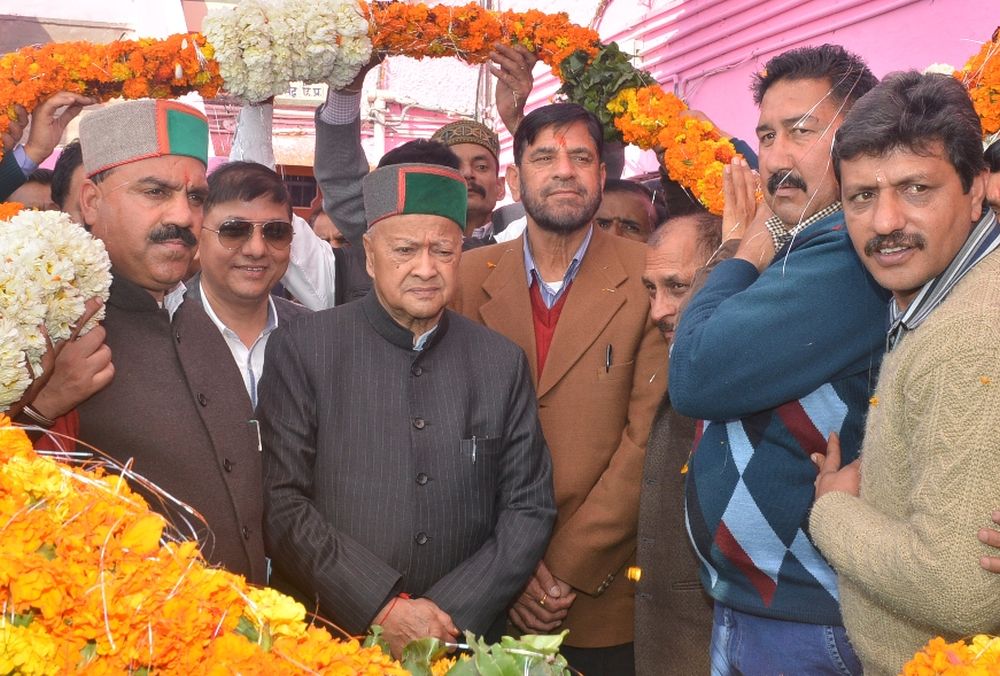 Bijhri: Himachal Pradesh Chief Minister Virbhadra Singh credited development of the state to the successive Congress led state government.
The Chief Minister, while addressing a public meeting at Bijhri in Badsar assembly segment of district Hamirpur today, claimed the state has witnessed rapid development during congress regime. He said the road network in the state expanded to 35,000 km and 100 percent electrification has been achieved.
Virbhadra Singh also targeted opposition leaders and blamed former chief minister for suppressing the political opponents during his tenure, thus changing the political culture of the state.
He also advised politicians to upkeep the true spirit of secularism and not to involve politics with religion. He said
"those politicians who do not have faith upon themselves, try dividing the people for political benefits. We should be aware of such people, who try to break secular bonding between the people, cannot be the true citizens of the country"
Earlier, the Chief Minister laid foundation stone of Jhiraladi to Aghar via Chhek, Lohdar, Eena-Ka-Dehra, Sour,Chakroha road to cost ₹5.47 crore. He also laid foundation stone of proposed 10 kilometers Chakmoh to Sathwin via Sakari, Samela Ghariani, Maharal, Holth, Jangli road to cost ₹5.24 crore. He also inaugurated the bridge over Gawalad khud and approach road Bara to Chakmoh via Tajjiar completed with an putlay of ₹ 1.58 crore.