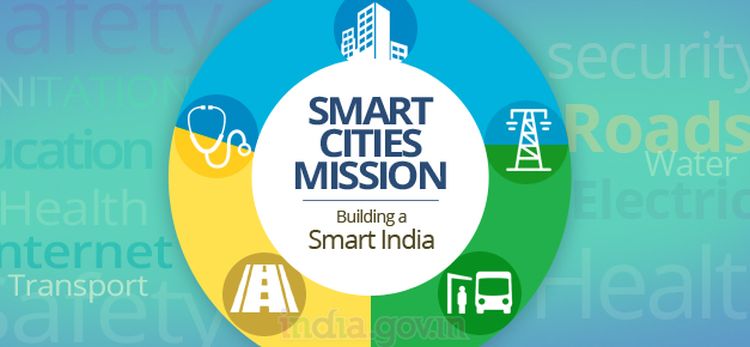 Dharamshala has failed to make to the first list of Smart City Mission. As per report Dharamshala figured at the 23rd rank in the criteria developed by the Union Ministry for Urban Development for selection of cities under the schemes, however, political repercussion has started making waves in this small hill state.
The State Congress has blamed the Union Govt for failing to fulfil its poll promises. Congress state spokesperson Naresh Chauhan accused BJP parliamentarians from the state for failing in their political duties. Chauhan blamed MPs for failing to present the state's case before the Union Government effectively.
While, the Shimla MC has accused the State Govt for drubbing in the Smart City Mission. The Mayor and Deputy Mayor of Shimla MC, in their joint statement, said that "the Urban department of Himachal Pradesh despite High court order is still persistent on fudging data on smart cities, which apparently happened to be one of the foremost reason for none of the city of the state not getting a position in the first list of smart cities.
CPM leaders believed that if the state Govt had recommended the Shimla for project, it would have been qualified because of its inherent and organic advancement in many spheres.
CPM leaders stated that Himachal has failed to make to the Smart City project due to the stubbornness of the State UD Minister for Dharamshala. They said
"Shimla is presently flooding with data collection in various spectrums like the city development plan, city sanitation plan, comprehensive city mobility plan, solar city plan, plan to create the greenhouse gas inventory, city resilience index, plan and report for hazard risk vulnerability assessment, city master plan etc. All these are relevant baselines to qualify for the city to enter the smart city component of government of India. However due to infantile understanding of the minister and the UD department was robbed of entering the first phase. The government should realise they will not succeed even now if they manipulate the outcome of the high powered steering committee as they will be taken to the court of law once again. The only addition this time would be facing of criminal cases against the officials hell-bent on fudging the data"
Shimla MC has asked the Union Ministry of Urban Development to intervene so that there can be judicious use of the grants under the project. They also advised the Chief Minister to intervene.
The Mayor and deputy Mayor have made clear to struggle for the genuine and objective assessment for phase 1 and promised to take it to the logical end.