Shimla: Aiming to create equal level playing field for all candidates competing in H.P. Administrative Combined Competitive Examination, the HP Public Service Commission (HPPSC) has decided to change the pattern on the analogy of IAS examination.
The HPSSC has finalised the micro level syllabus (uploaded on its website) and invited suggestions from candidates, academicians, scholars, students, citizens to improve it. The Commission is likely to introduce new syllabus from January, 2017.
As per new micro-level syllabus, there will be no change in existing compulsory papers of preliminary examination including aptitude test (200) and general studies (200). However, as per new pattern, Aptitude test will be of qualifying nature (33%) whereas general studies paper's marks will be counted for merit.
In the main examination, English (100) and Hindi (100) papers will be qualifying ones with 40 % marks. The marks of three general studies papers (200 each), essay (100) and one optional subject (200) will be counted for finalizing order of merit of candidates who will be called for interview.
Marks of interview (150) will remain unchanged.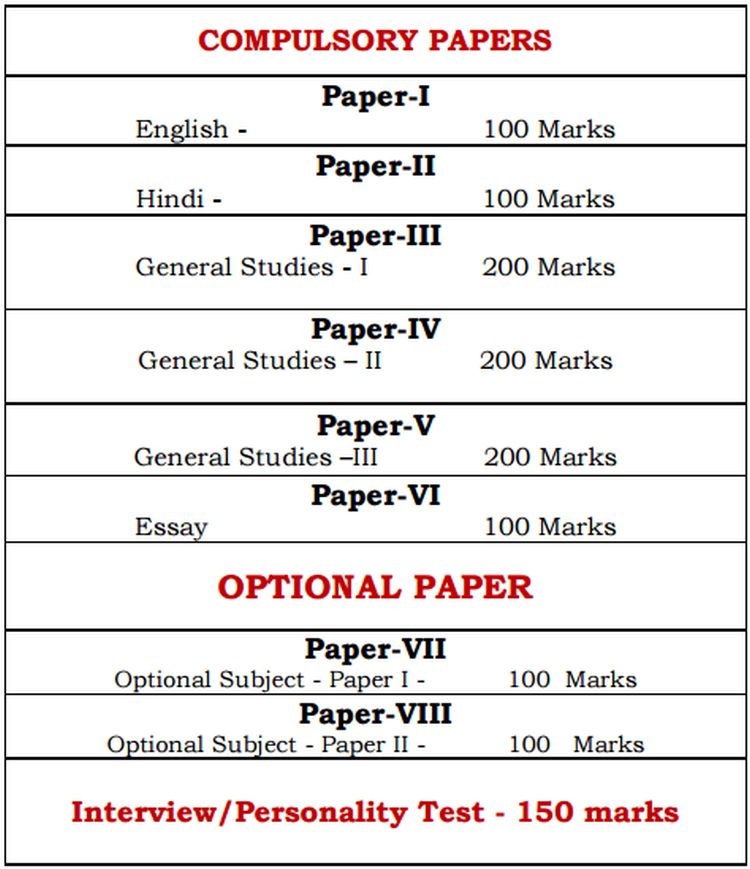 The state government has already agreed in principle to adopt new pattern. Aiming to imbibe apprising civil aspirants with relevance of the hilly state, the Commission mulling to add 30 to 33 percent material of Himachal's history, heritage, culture, geography, socio-economic field to three compulsory papers.