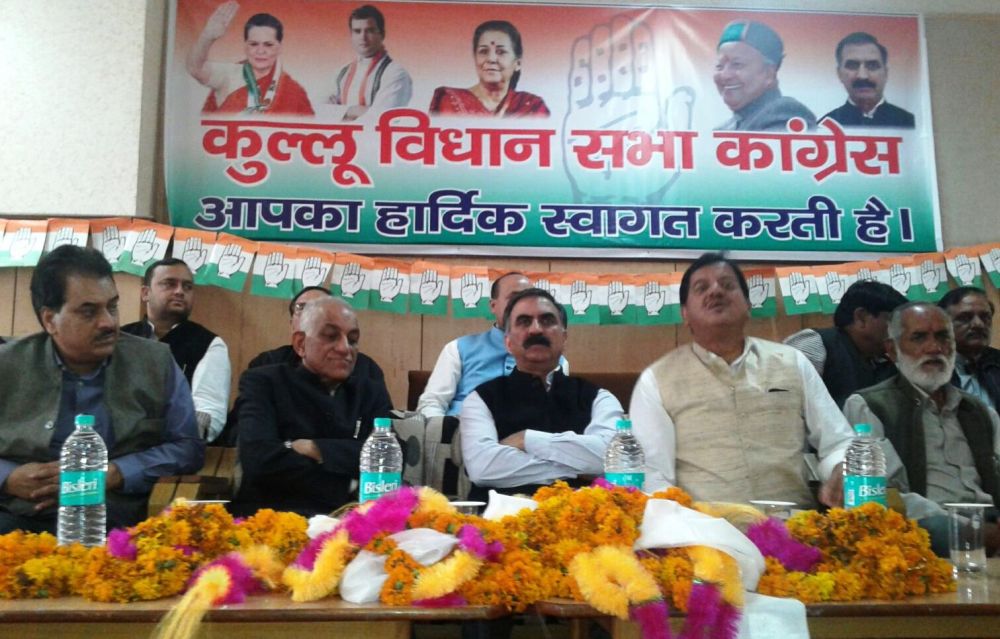 Himachal Congress has termed the BJP's protests against Congress led state government as sheer frustration of its leaders as their attempts to destabilise state government had failed time and again.
State Party President Sukhvinder Singh Sukhu, in a meeting of BCC Kullu, criticised slammed leader of opposition and other BJP leaders for launching malicious campaign against Chief Minister Virbhadra Singh to destabilise Congress led state government and said that such protests doesn't hold ground against democratically elected government which enjoys clear majority in the house. He said
"CM Virbhadra Singh led government enjoys clear majority and full support of the people of Himachal Pradesh and such demands by Dhumal and other BJP leaders seems illogical and against the democratic process in the country,"
State Congress President said that it seems that Dhumal and BJP leaders do not believe in democracy which is the reason he had time and again had demanded the dissolution of the state government and holding of fresh elections in the state. "Dhumal had repeated the statement of destabilising the state government hundreds of times in the last two and half years," he said, adding that but the Congress led state government was stable and would continue its term of five years as the party had full support of the people of state.
Sukhu also trained his gun at Mandi parliamentarian Ramswarup Sharma and dared him to name schemes he had brought to his parliamentary constituency and also name development works that he had carried out in Kullu district during his one and half year term.
Congress state president asked party workers to gear up for the Panchayati Raj elections and help to secure the victory of candidates associated with the party ideology.