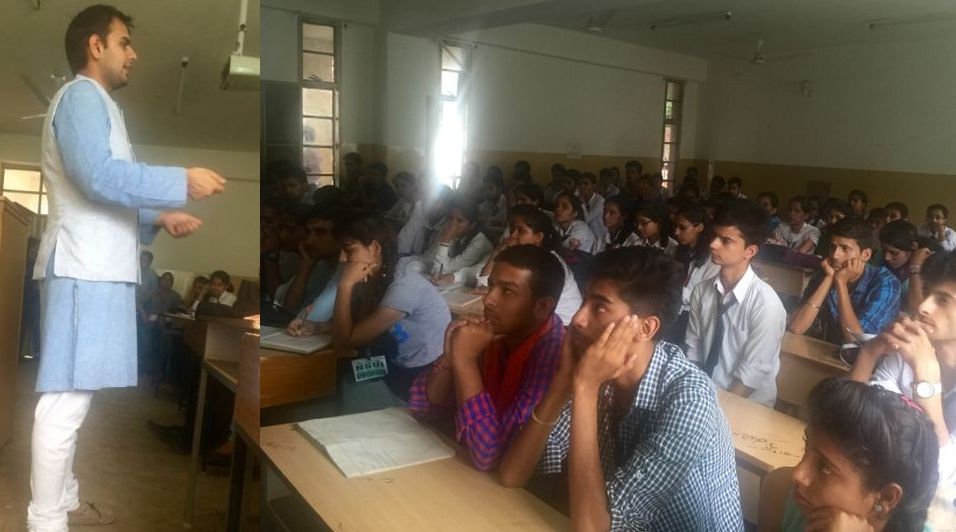 Palampur: Aptly said that a resume is a first impression of candidate for a potential employer, and to aware college students about the importance of appropriate resume writing, students group at Shaheed Captain Vikram Batra Govt. College, Palampur, organized a resume-building workshop, in which over 400 college students participated.
Gokul Butail, advisor Information and Technology (IT) to Chief Minister, attended the workshop and give useful tips for students on resume building.
Laying stress of the importance of a good resume, Gokul Butail said that a strong, clear and concise resume gives the job applicants an edge in today's competitive world. He said resume tells an employer a great deal about candidate, and advised to make it crisp and concise as they get very less time to go through it, so interviewer could know more about candidate.
Butail said that candidate has only few moments to convince the employer and thus resume deserves better attention before it's being dumped. He told students that resume is a first introduction of candidate and need to tell almost everything about candidate crisply and clearly.
Butail also informed the students that a Job Fair would soon be organized in Palampur with the help of various NGO's and the State Government.