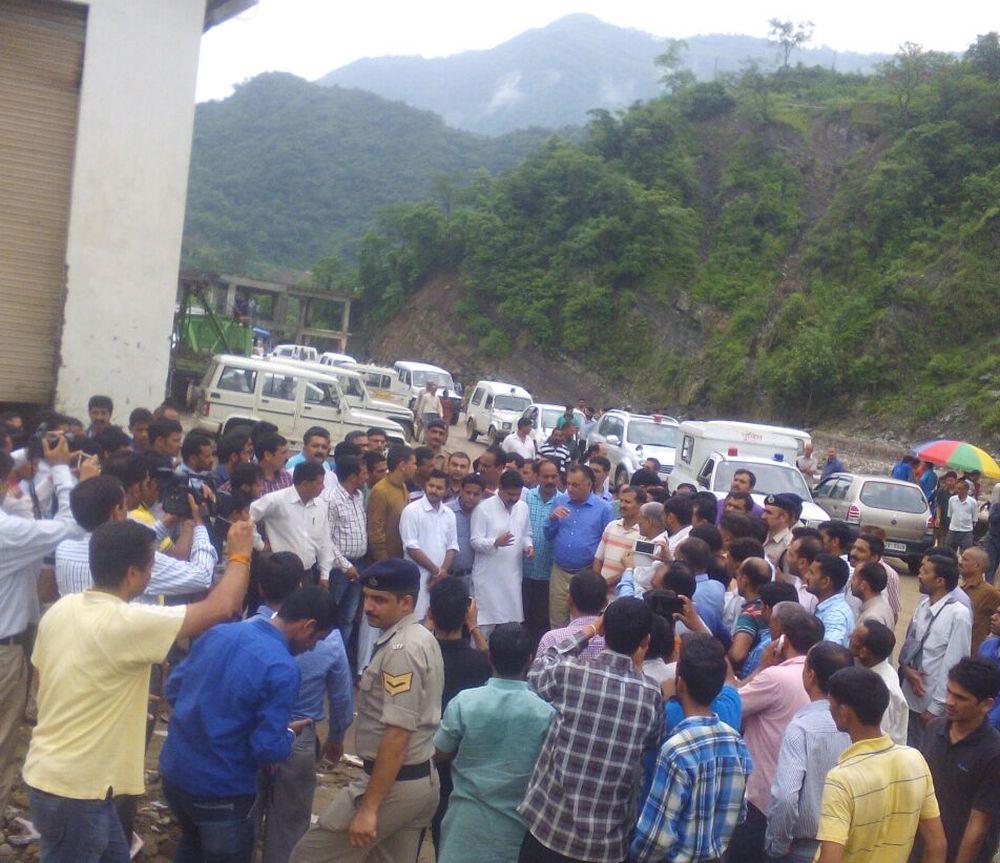 Transport Minister G.S Bali visited Dharampur in Mandi district and assessed losses caused by heavy rainfall and landslides in the area.
The minister announced a grant of Rs 1 crore for repair and development of the bus stand.
To avoid such calamities in the future, the minister ordered to prepare a report on the channelization of a rivulet flowing on the backside of the bus stand. He also ordered to plant over 200 saplings near the bus stand towards the rivulet to prevent erosion of soil.
The minister directed officials to make the bus stand operational within 72 hours. The minster directed the local administration to restore power supply to the bus stand at the earliest.
GS Bali said that an immediate relief of Rs 22 lakh had been disbursed among the people affected by the rainfall and landslides in the subdivision, besides tarpaulins, blankets, food kits, buckets, cooking gas cylinders and gas stoves were also provided.
Flashflood triggered, following heavy rain in and around catchment area of Sone rivulet, tributary of Beas River, and submerged the bus stand and its surrounding areas at Dharampu, and damaged as many as 12 buses. Many shops and houses were also damaged in the flood.