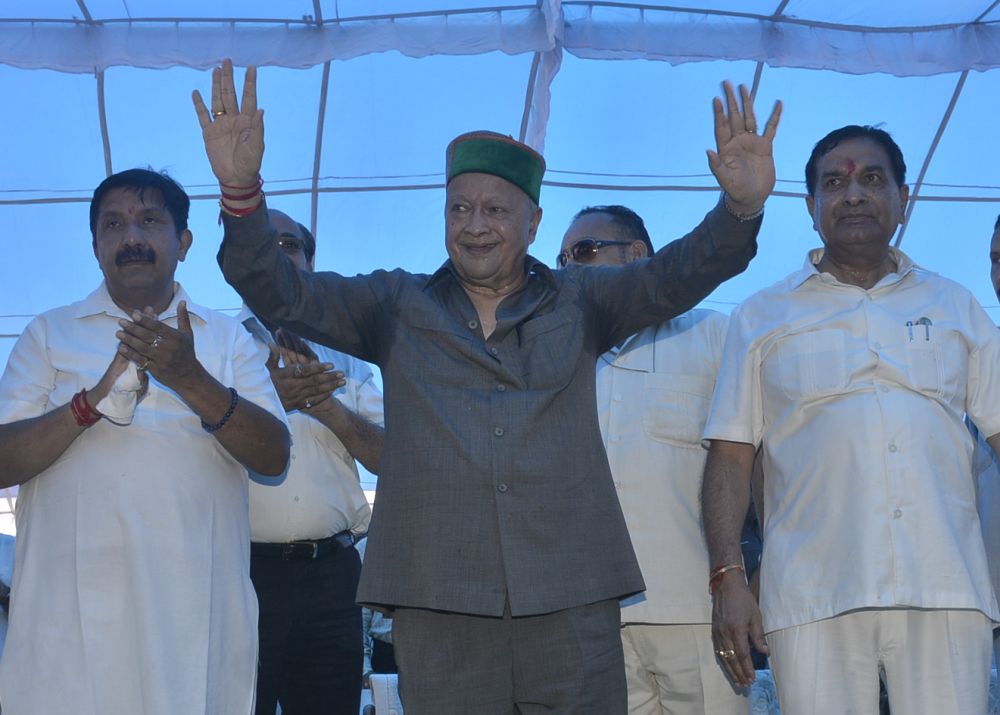 Aiming for peaceful monsoon assembly session, to be started from 21st August, Chief Minister Virbhadra Singh has denied making any personnel comment against leader of opposition Prem Kumar Dhumal and his MP son Anurag Thakur.
Virbhadra Singh, in a press statement, passed a buck on media for distorting his speech at Dhusara in Una district and claimed of blowing his statement out of proportion.
He said that he respected the dignity of an individual and would not do anything to hurt it. He said that even if his remarks had offended anybody in any way he had no hesitation in withdrawing his words.
Clarifying his version, the Chief Minister said that during his visit to Una, it was brought to his notice by the local people that various central projects were deliberately being delayed. He was told that the work on Rs. 500 crore Indian Oil Depot could not be started as the foundation stone laying programme has been inordinately delayed, although the State Government had completed all the formalities like transfer of land etc. long time back.
Virbhadra Singh said that the Central Government has not released its due share of assistance for the Rs. 922.48 crore Swan River Flood Management Project in Una district which is being executed under Flood Management Project of the Government of India on 70:30 sharing basis despite making appropriate budgetary provision from state government.
The Chief Minister said that he was informed that the matter regarding opening of CSD canteen in Una district was also being delayed un-necessarily in spite of the fact that the land has been transferred to Sainik Welfare Department for the purpose.
He said that concerned over the delay in operationalizing certain Central projects due to political reasons, he had made some harsh comments. He said that it was a spontaneous reaction and not his normal way of speaking. He said that he did not intend to personally hurt anybody.
He advised Anurag Thakur to have a positive approach and work for the development of his constituency and State in the larger interest of the people in a constructive manner.
Earlier, BJP had asked Chief Minister to apologize and threaten to disrupt assembly session if he failed to do so.