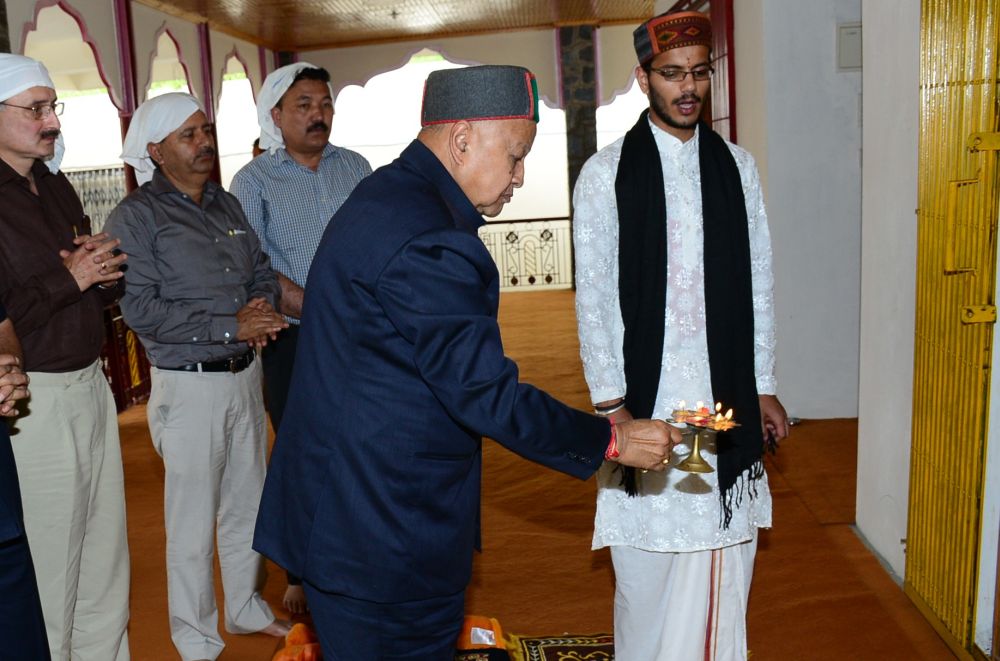 Khushala/Shoghi: Chief Minister Virbhadra Singh asked for maintaining ancient glory and architect of the temples.
The Chief Minister, taking cognizance of the new twin temples constructed in the complex of the ancient old Hanuman temple at Khushala in Shimla rural segment, said that the pristine glory of old temple could have been restored by renovating the same in traditional architect rather than erecting new temples in the same campus covering the traditional one. The new temples would have been constructed nearby as enough space was available. He said
"Himachal was a treasure house of age old temples and our duty was to maintain its sanctity and if any restoration was required to be done, it should be done in the traditional manner keeping intact the art and architect"
The Chief Minister assured to restore old Kangra style paintings and scriptures lying with Art language and Cultural department in the temple.