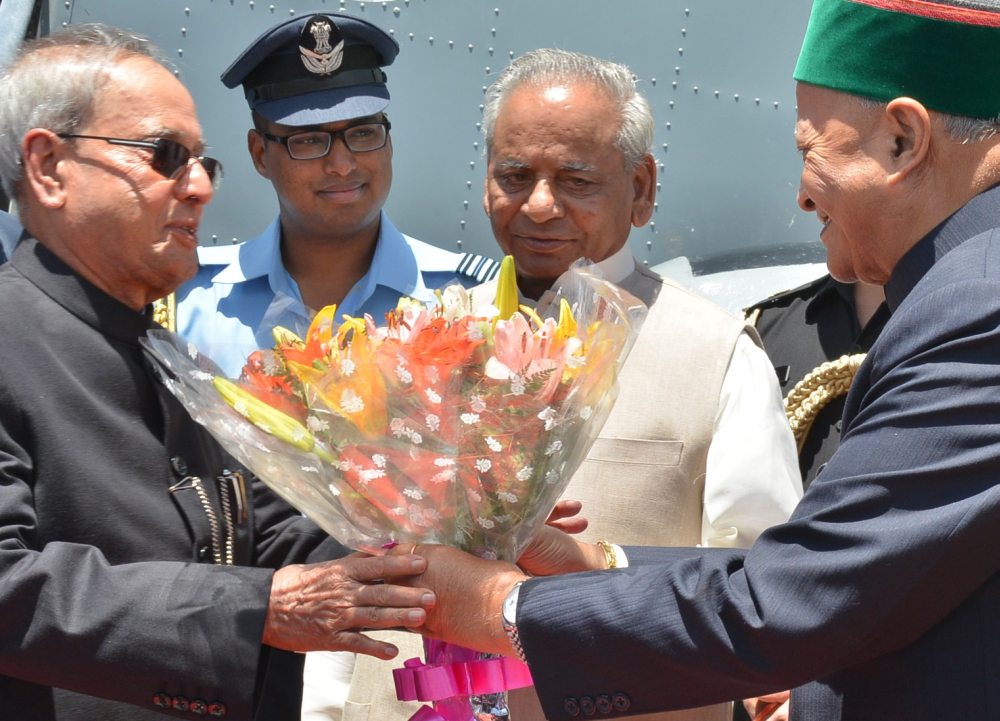 President of India Pranab Mukherjee has given nod to the Himachal Pradesh Lokayukta Bill 2014.
The bill, seeking to check corruption in the state, was passed by the State assembly during its winter session at Dharamshala and was vehemently supported by the opposition BJP.
Governor Kalyan Singh had forwarded the HP Lokayukta Bill 2014 to the President's office with reservations about a few clauses; including contempt powers and sanction for prosecution for the ombudsman that he felt were at variance with the Criminal Procedure Code and other central laws.
The bill had proposed a one-member lokayukta who is or has been a judge of the Supreme Court or chief justice of a high court. It had also been proposed that any person could remain in the office of Lokayukta for five years or till attaining the age of 70.
Himachal Pradesh was among the first states in the country to set up the institution of the lokayukta in 1983, but now the Virbhadra Singh led state government has decided to give more power to the institution, which will bring Chief Minister, ministers and government employees under the ambit of the ombudsman.