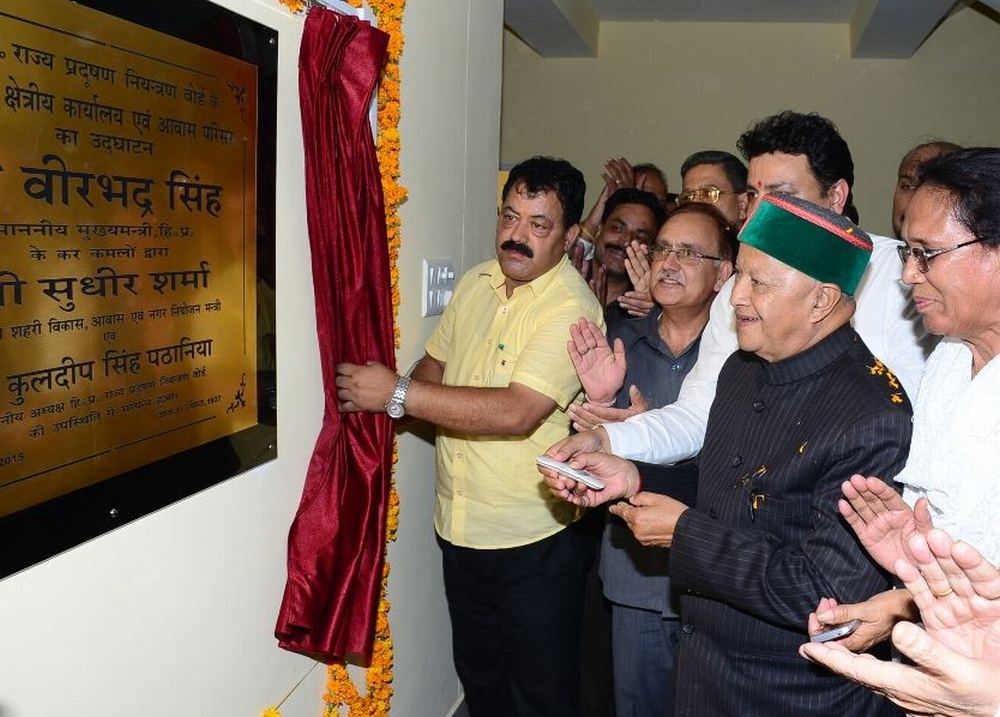 Dharamshala: Chief Minister Virbhadra Singh today inaugurated office blocks –cum- residential building of Pollution Control Board constructed by HIMUDA at Dari in Dharamshala of Kangra district today.
The Pollution Control Board blocks –cum- residential building were completed with cost of Rs. 1.80 crore. Transport Minister G.S. Bali, Urban Development Minister Sudhir Sharma, Chairman HP State Pollution Control Board Kuldeep Singh Pathania were present on the occasion.
Earlier, the Chief Minister was given a rousing reception by people on arrival at Dharamshala from Shimla.
Irrigation and Public Health Minister Vidya Stokes, Transport Minister G.S. Bali also accompanied the Chief Minister from Shimla including Chairman HP State Co-operative Bank Harsh Mahajan, Additional Chief Secretary V.C.Pharka, Sr . Private Secretary to Chief Minister Subhash Ahluwalia, OSD to Chief Minister T.C. Janartha and Secretary GAD-cum-Director Tourism Mohan Chauhan. Chief Parliamentary Secretary Jagjeevan Pal, MLAs Pawan Kajal, Sanjay Rattan, Yadvinder Goma, Chairman State OBC Finance Development Corporation Chander Kumar, Chairman HP Education Board Balbir Tegta, Vice-Chairman HP State Forest Corporation Kewal Singh Pathania, CEO-cum-Secretary HIMUDA Dinesh Kashyap, Deputy Commissioner Ritesh Chauhan, SP Abhishek Dullar were present on the occasion amongst others.