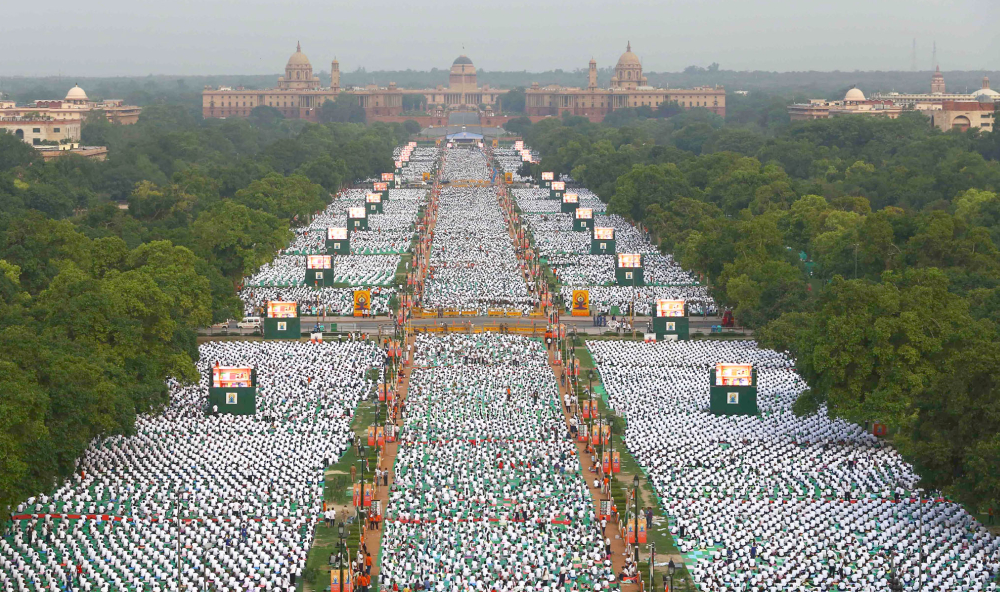 Celebrating first International Yoga Day lakhs of people performed Yoga poses across the Country.
Prime Minister Narendra Modi hailed the first International Yoga Day as a "new era of peace". The PM led more than 35,000 people, including bureaucrats, students and soldiers, performing poses such as the half camel and cobra in a 35-minute mass outdoor yoga session early morning on Rajpath.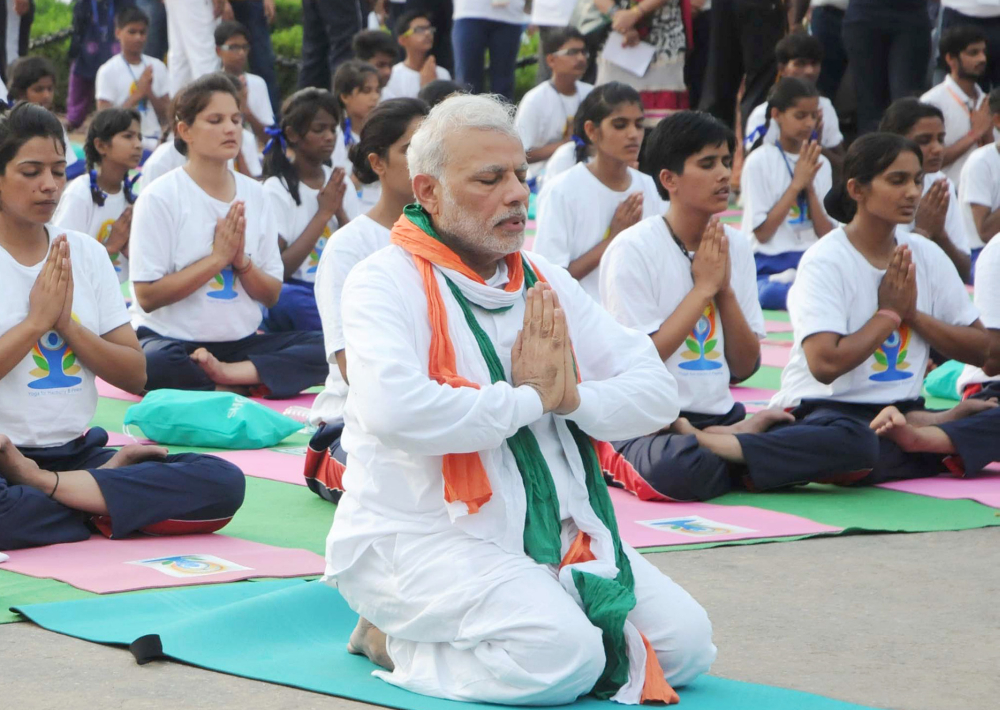 The Prime Minister, Shri Narendra Modi, today described Yoga as a journey from "Aham to Vayam; Sva to Samasti." (I to we; Self to Universe). He said that if we perceive our human body to be a unique creation, then Yoga is similar to a "user manual" that made one aware of the immense capabilities of that creation.
The Prime Minister described Yoga as a "state of mind," (avasthaa), as opposed to being a commodity or a system. He said that the solidarity being expressed through Yoga, in the coming together with brothers and sisters in other countries, brings our hearts and minds closer.
He thanked the United Nations for adopting his idea for a World Yoga Day.
People across India had enthusiastically taken part in the first International Yoga Day. Government and Private schools, colleges, Government and Private Universities, across the nation extended their support to make this event mega.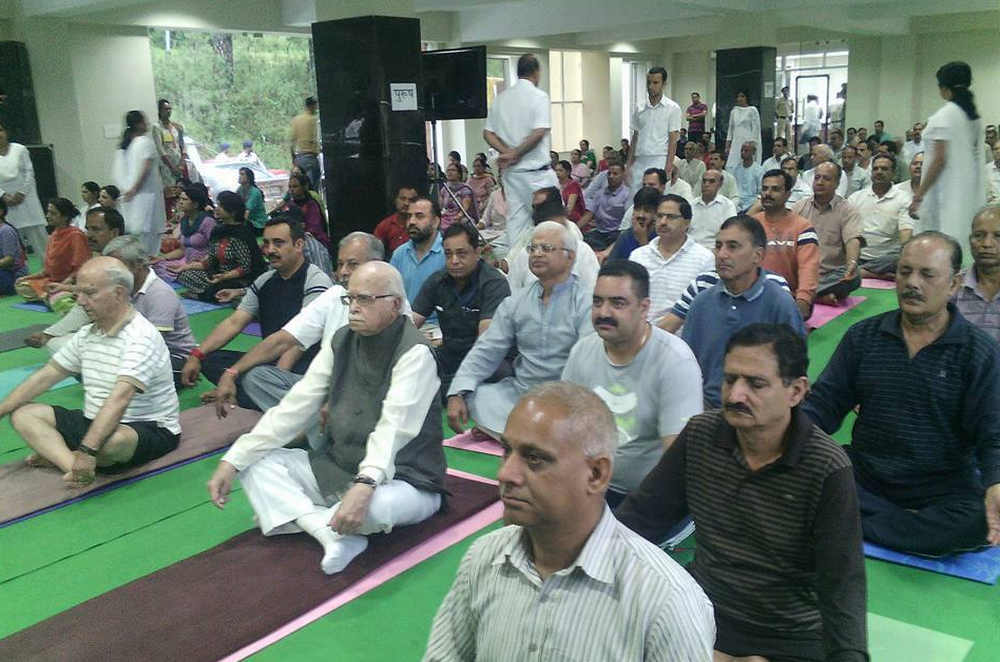 It is presumed that Yoga is being performed from ages. It's thought to be a precious gift from the sages for human kind. The Benefits of Yoga in one's life: Improves your flexibility, Builds muscle strength, Perfects posture, Prevents cartilage and joint breakdown, Protects spine, Improve bone health, Increases blood flow, Drains lymphs and boosts immunity, Regulates adrenal glands, Founds a healthy lifestyle, Lowers blood sugar, helps to focus and improve concentration, Relaxes body system, Maintains nervous system, Boosts immune system functionality and many more.