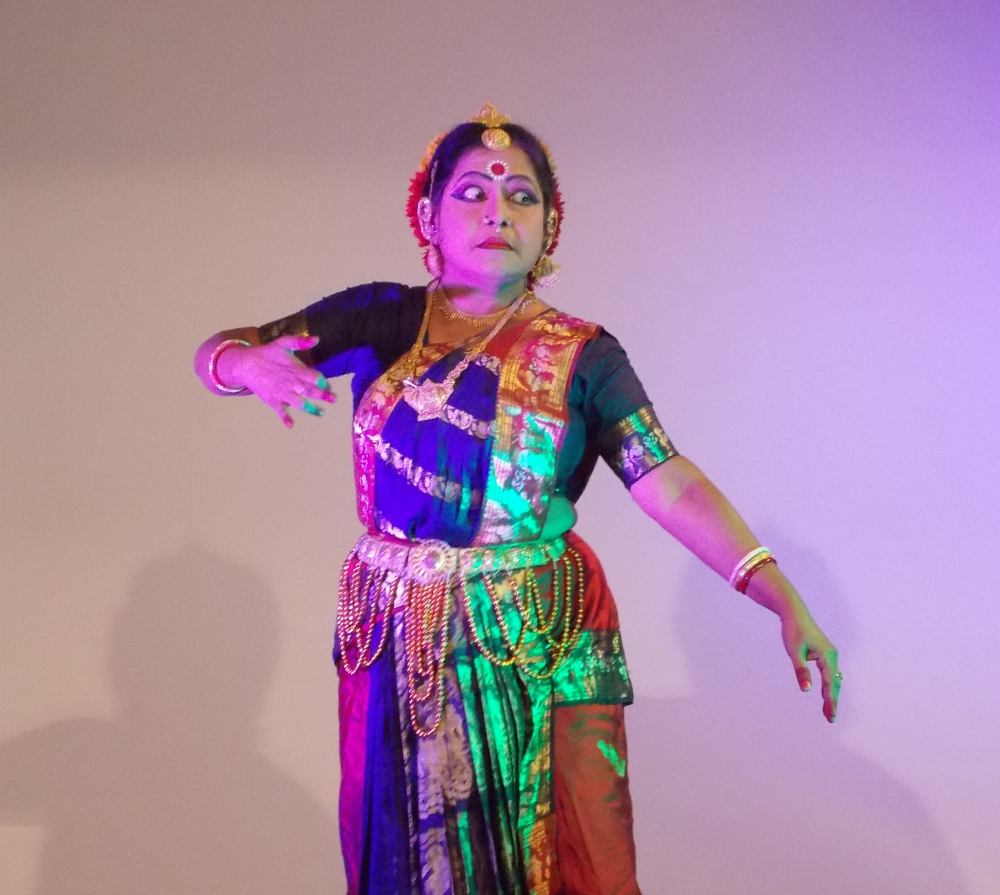 Waknaghat: Renowned classical dancer Prof. Mahua Mukherjee performed a Bengali classical dance Gaudiya Nritya at Bahra University on Thursday. Cultural Committee of Bahra University organized the rare dance form at the campus.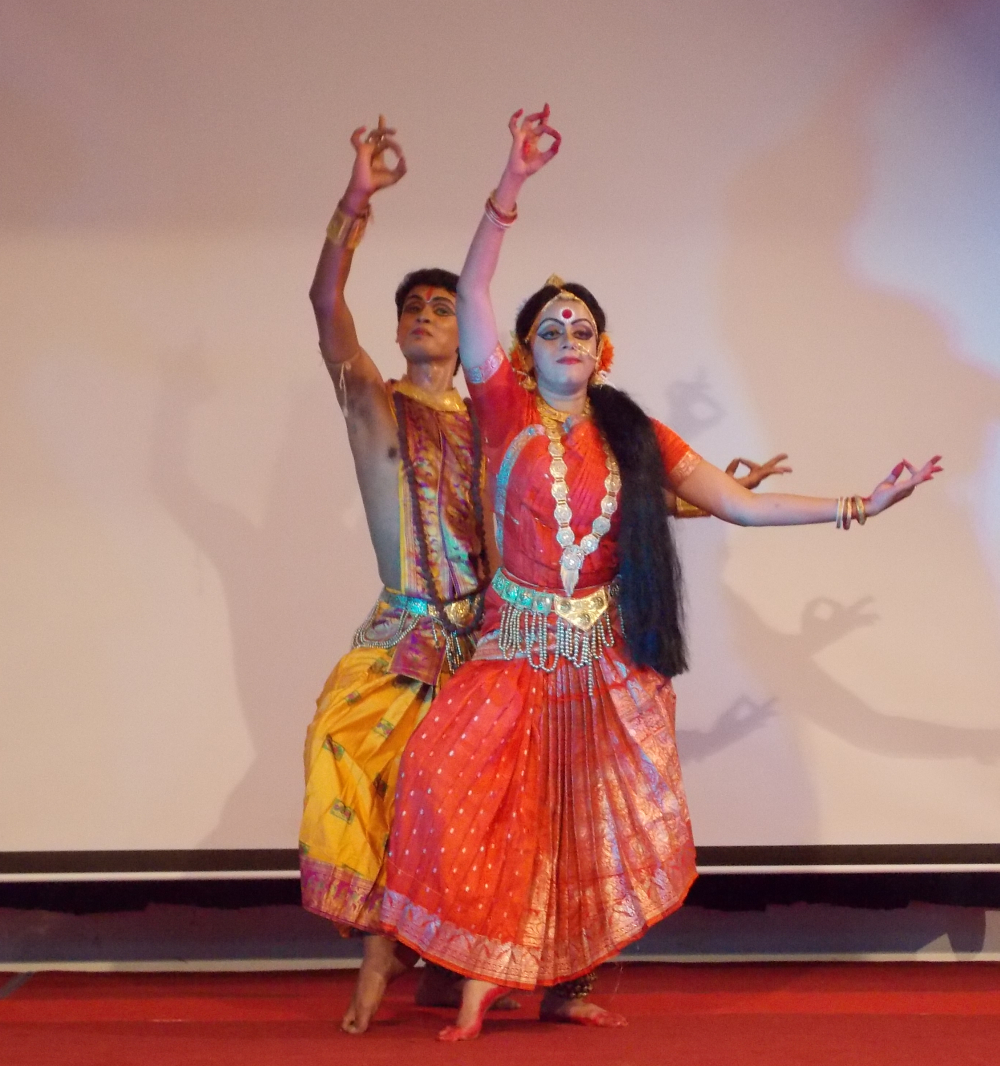 Bahra University vice-chancellor Prof (Dr.) Daljit Singh, Registrar Prof. S.V Bhardwaj along with faculty members, students and their parents witnessed the dance performance, which left them flabbergasted. Prof. Mukherjee with group members of 'Gaudiya Nritya Bharti' presented four forms of the dance and also narrated the legends associated with it.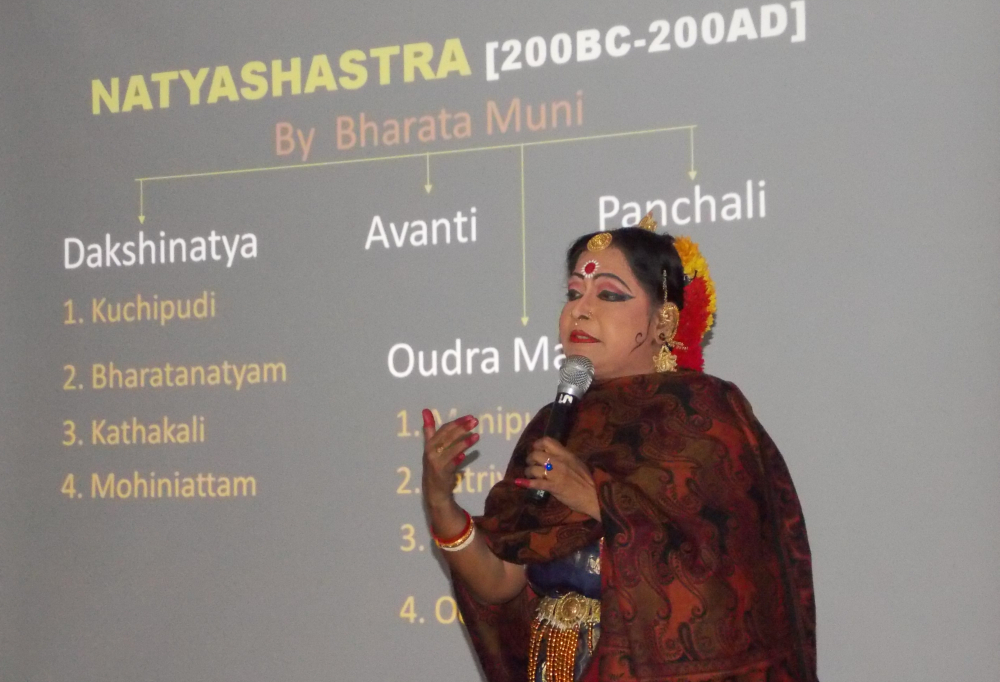 Indian classical dance is an umbrella term for various codified art forms rooted in sacred Hindu musical theatre styles whose theory can be traced back to the Natya Shastra of Bharata Muni.
Many dances like Kathak, Kuchipudi, Mohiniyattam, Odissi, Kathakali and Manipuri got their befitting recognition and acceptance on International platform, however, many equally important classical dance forms have been just lost or are on the verge of extinction.
Gaudiya Nritya, a classical form of Bengal's very own dance, is one of classic form of dance and thanks to Prof. Mahua Mukherjee, Dean, Faculty of Fine Arts and Director of CSDFB, Rabindra Bharati University, Kolkata, who's endeavor and dedication has at-least keep the hope of dance lovers alive.
The literal meaning of Gaudiya is old Bengal and Gaudiya Nritya has origin in the Natyashastra. The antiquity of Gaudiya Nritya is based on literature, sculpture and paintings. Mukherjee explains that the Gaudiya Nritya comprises Chau, which is a heroic dance, Nachni, a Shringaar form, Kushan which deals with Luv-Kush and has its roots in the Ramayan and the Kirtan, the devotional aspect.
Prof. Mahua Mukherjee is credited for reviving the Bengal's very own Gaudiya Nritya. Prof. Mukherjee under the platform of Gaudiya Nritya Bharti have performed across the world and working relentlessly to give it due recognition and acceptability on international platform.