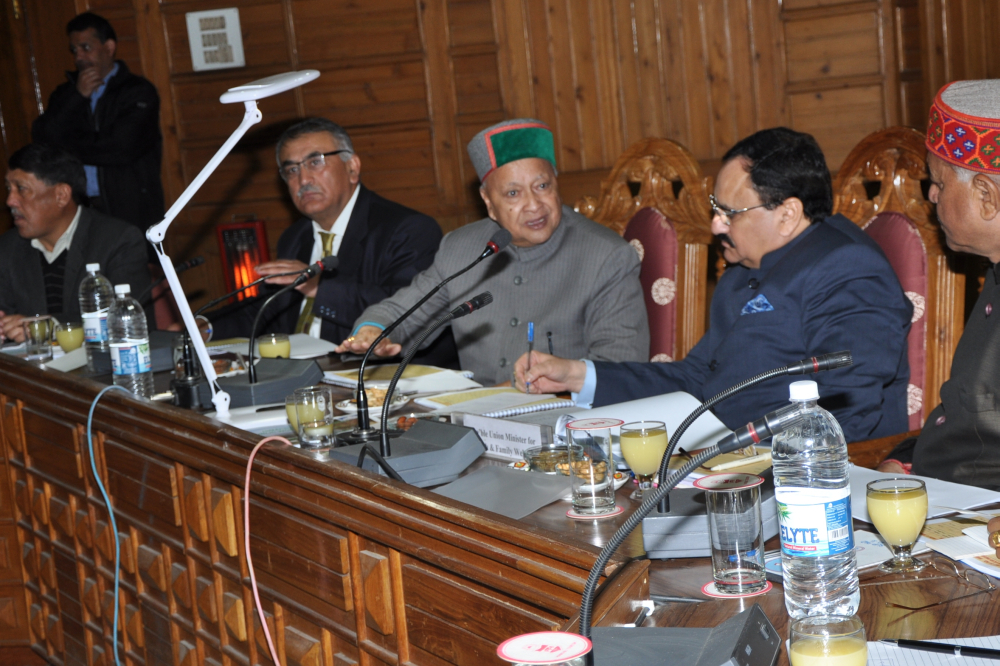 Shimla: Aiming to improve the road connectivity in the hill state of Himachal Pradesh, the Union Government has accorded approved for three national highways viz: Theog-Hatkoti-Rohru road, Una-Basoli-Badsar-Bhota road and Kumarhatti-Sarahan-Banethi-Nahan road.
Senior BJP leader and Union Health and Family Welfare Minister JP Nadda made this announcement after holding talks with Chief Minister Virbhadra Singh here today.
Union Govt has also approved three industrial corridors Bilaspur in Haryana to Kala Amb in Sirmour district, Shalaghat-Ramshahar and the Nalagarh-Khajurna-Kala Amb corridor.
Union Minister stressed that works on the national highways should be expedited and completed in time bound manner besides ensuring timely repair and maintenance. He also suggested the state government to look for constructing concrete roads which could be more meaningful especially in the snowbound areas.
The Chief Minister urged the union ministry of road transport and highways for handing over the maintenance of roads under Border Roads Organization (BRO) to the state public works department as these roads needed to be repaired twice in a year once after snowfall and once after rainy season was over.
He demanded for maintenance and broadening of old Hindustan-Tibet national highway in Kinnaur district which was the only permanent and reliable solution for many years to come.
The Chief Minister also raised the matter of forest clearance with the Union Minister and demanded to empower the state government for giving permissions up to minimum five hectares of area including roads, which would help in completing the projects well in time besides cutting down the unnecessary expenditure.
He also demanded the union government for allotment of more funds for roads and road safety works for the state.