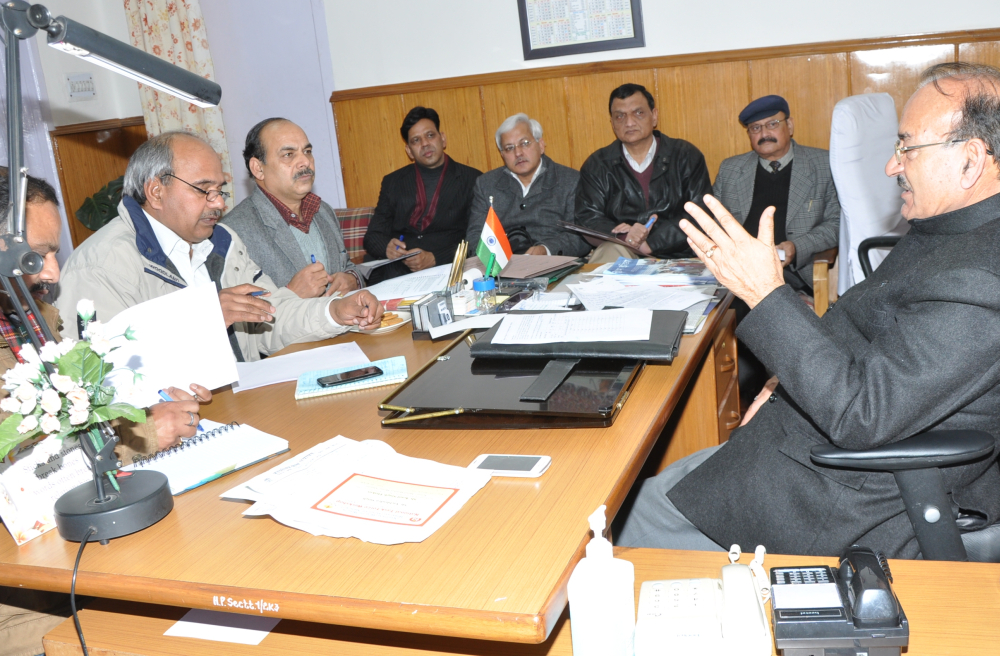 Health Minister Kaul Singh Thakur claimed that the mass awareness campaign launched in the State by the Health Department to tackle swine flu had brought good results and people were taking necessary preventive measures as a result of which the situation in the State was under control.
The Health Minister, in a meeting of health officials here today to take stock of the swine flu situation in the State, informed that so far 34 patients having symptoms of swine flu had been successful treated and discharged from the hospitals whereas few were under treatment who were being provided best health treatment services.
He said that the department had supplied necessary medicines, testing kits, vaccines and masks to all the health institutions in the State and strict vigil was being ensured throughout the State to check this disease.
The Minister said that the department had installed hoardings carrying message of symptoms and prevention from swine flu at all important places, public places and educational institutes etc.
Additional Chief Secretary P.C. Dhiman, Director Health Services Dr. Rakesh Sharma, Mission Director, National Health Mission Hans Raj Sharma and other senior officers were present in the meeting.