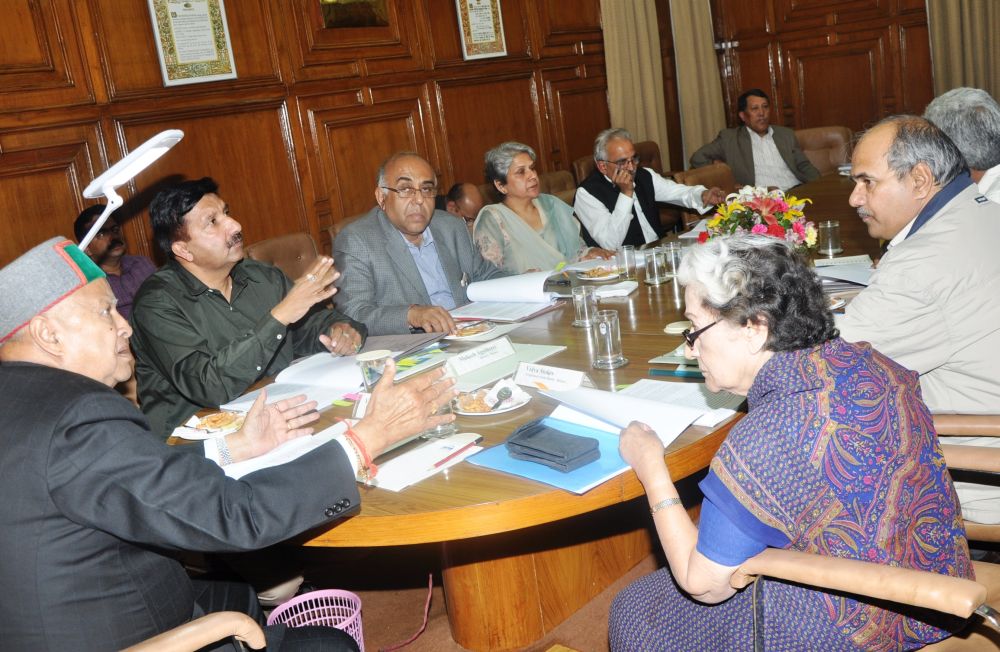 Shimla: To maintain the quality as per the approved specifications in executing the Swan river channelization, Chief Minister Virbhadra Singh has directed to ensure no illegal mining activity to be carried out in the district and all required material should be extracted from the identified authorized sources only.
The Chief Minister, in the governing body meeting of H.P Swan River Channelization Authority here on Wednesday evening, directed to carry out works of channelization of Swan River and all its tributaries in a phased manner and area channelized should be simultaneously reclaimed for agriculture use.
He said that the channelization of Swan was one of the ambitious projects of the State government which would protect the thousands of fertile land of the Una district from floods. This would go a long way in increasing the food grain production in the district which would benefit the entire State as a whole.
Virbhadra Singh expressed satisfaction that the target for providing 137 kilometers embankment and reclaiming 2200 hectares area fixed for the year 2014-15 had been achieved by spending Rs. 308 crore.
Irrigation & Public Health Minister Vidya Stokes informed that the work of embankment of all tributaries of Swan was under process and would be completed in the scheduled time frame.
Industries Minister Mukesh Agnihotri said that the work of the Flood Monitoring Centre had been already been taken on right bank of the Swan river near Jhalera bridge which would be completed by the end of October, this year.
Acting Chief Secretary Vineet Chowdhary, Additional Chief Secretary P.C Dhiman, Upma Chowdhary, V.C Pharka and Tarun Shridhar, Principal Secretary Manisha Nanda, Enginner-in-Chief (IPH) M.S Kanwar and other senior officers also attended the meeting.