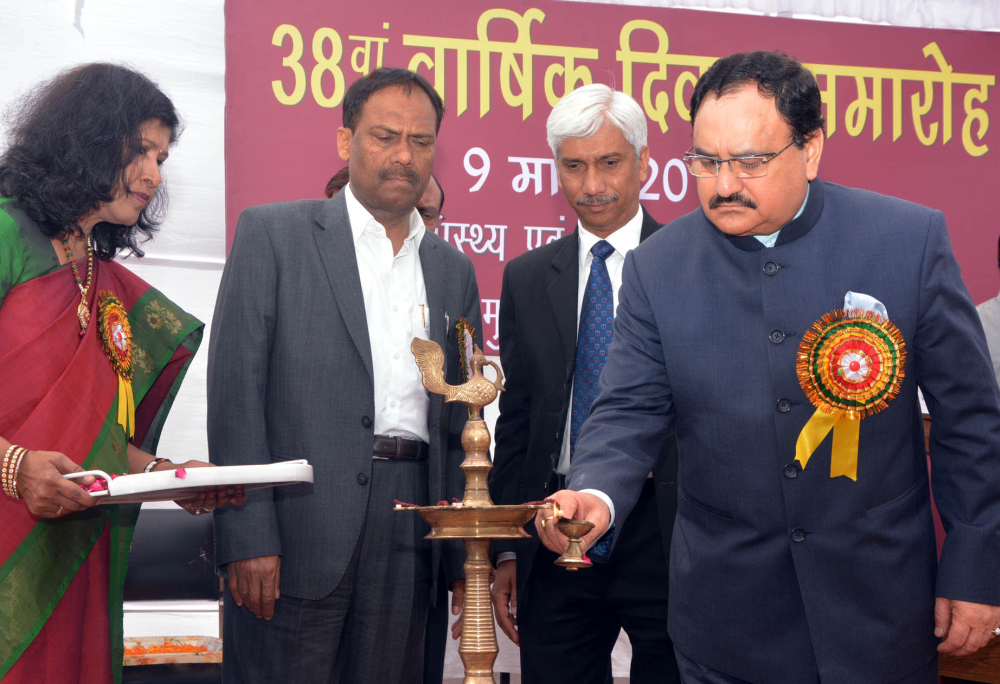 New Delhi: Union Health & Family Welfare Minister J P Nadda asked people's representatives to propagate the government schemes, best practices evolved and the work undertaken by the different institutions among the masses.
In the 38th Annual Day celebration of the National Institute of Health & Family Welfare, today, Nadda said the union Govt carrying out substantial amount of good work in various institutions under the Ministry of Health and Family Welfare and now it need to reach to the people. The Health Minister said
people's representatives not only represent the people but also interact closely with them on a regular basis. They are among the best medium to spread the message of the schemes and benefits that people can avail of under different schemes of the government
He also reveals to meet members of parliament to seek their suggestions and views on the implementation of Mission Indradhanush, which aims to cover all those children who are either unvaccinated, or are partially vaccinated against seven vaccine preventable diseases which include diphtheria, whooping cough, tetanus, polio, tuberculosis, measles and hepatitis B.
He informed that a Mission Mode has been adopted to achieve target of full immunization coverage by 2020.
The Health Minister also inaugurated the National Cold Chain and Vaccine Management Resource Centre (NCCVMRC) and a Skill Lab at the Institute. The NCCVMRC will function as the nodal institution for supporting, facilitating and coordinating the cold chain and vaccine management functions of the Immunization Division of the Health Ministry, whereas, the Skill Lab will provide training to improve the skills of healthcare providers and to enhance their capacity to provide quality RMNCH+A health services.