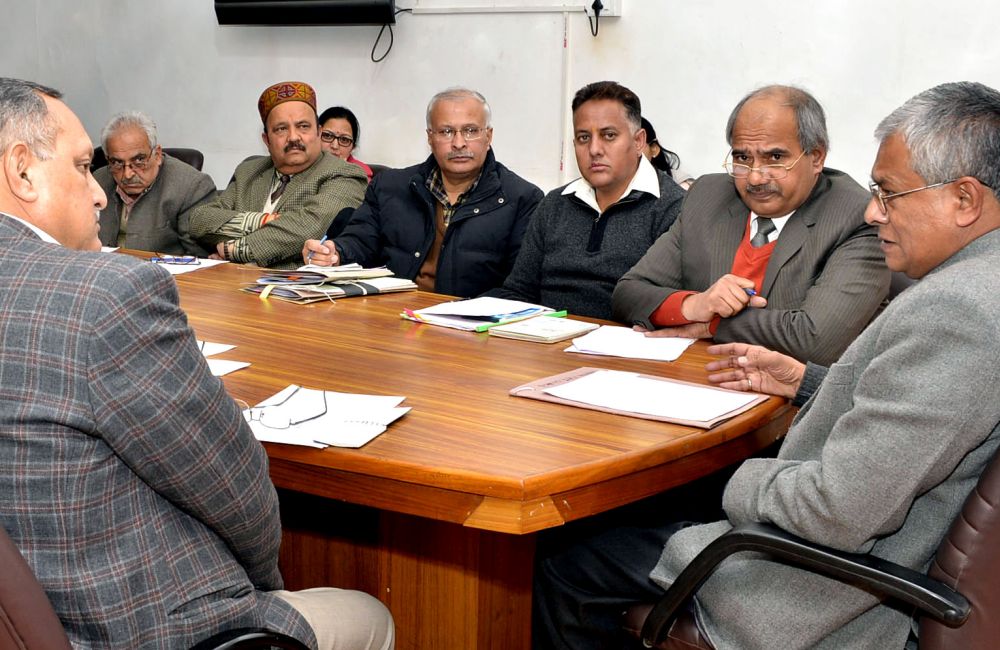 Shimla: To review the outbreak of jaundice in the Shimla city, Chief Secretary P. Mitra convened a high level meeting with senior officers of Irrigation & Public Health, Health, Urban Development, Town & Country Planning and Shimla Municipal Corporation and directed officers to take joint efforts to control the spread of jaundice.
The Chief Secretary directed Pollution Control Board to regularly monitor the quality of water. He also directed the department of Rural Development and Panchayati Raj, Deputy Commissioner Solan to ensure proper sanitation and hundred percent coverage of inhabitation with toilet facilities in catchment area of Ashawani khad.
Chief Secretary directed the IPH and Municipal Corporation officers to collect three samples of drinking water daily and get the sample tested in their own labs besides samples should also be sent to Central Laboratory of Health Department at Kandaghat, District Solan as well.
He requested the people of the town to clean their own water tanks in order to prevent jaundice. He directed the department to ensure proper functioning of Sewage Treatment Plant Malayana and to immediately provide power generator for the treatment plant.
P. Mitra directed the senior officers of the Municipal Corporation, I.P.H. and Urban Development to check the leakage of sewerage tank within and outside Municipal area. He said that the people should be encouraged to construct Bio Digester tank as these are harmless to the environment.
Additional Chief Secretary, IPH P.C. Dhiman informed that department is regularly monitoring the quality of water on daily basis and functioning of sewage treatment plan.
The department is laying additional line at Gumma to augment the water supply in order to compensate the deficiency due to non-pumping of Ashwani khad. The department is also undertaking tapping of water from Koti nullah directly at an approximately cost of Rs. 1.5 crore.
Shimla MC Commissioner Pankaj Rai said that MC has formed 7 teams for spreading awareness amongst people and are also distributing chlorine tablets in jaundice affected area. These MC is also monitoring the leakage of sewerage line and tanks, and so far served notice to 175 people for leakage in their sewerage line and tanks besides disconnecting 7 water connections.
Special Secretary, Health, Nadita Gupta, Director, Information and Public Relations Dr. M.P. Sood, Director, Health Services, Dr. D.S. Gurang, Engineer in Chief, IPH Kanwar and other senior officers of various departments were present at the meeting.