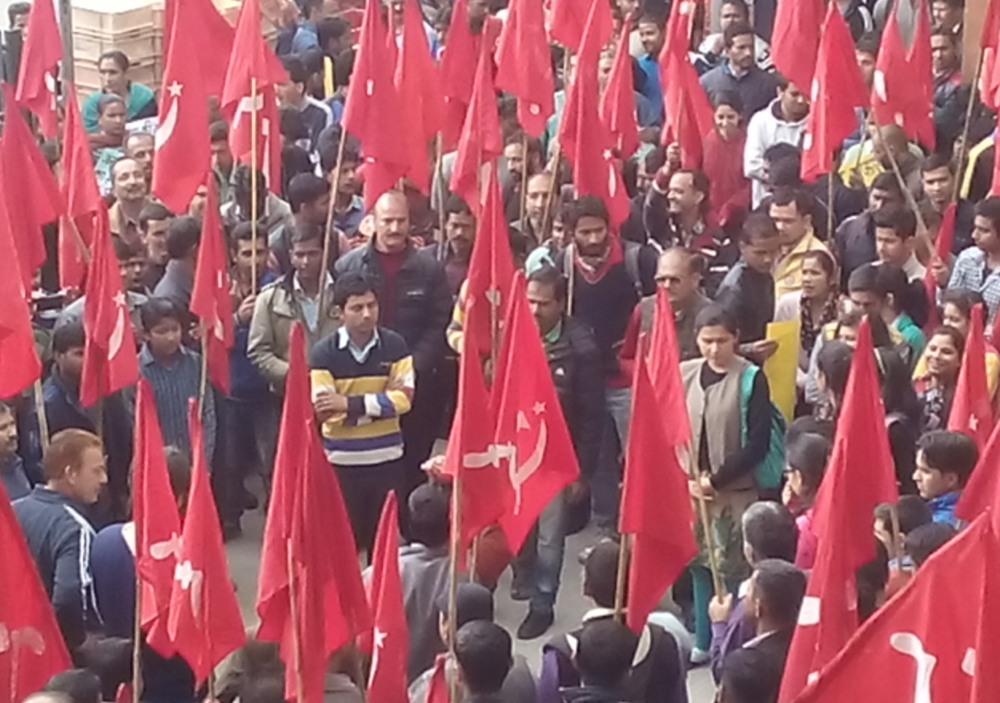 Demanding action against the erring Police officials, who had lathi-charged on protesting SFI activists and judicial probe into the whole incident, CPM supporters hold a demonstration in front of the Himachal Pradesh Vidhan Sabha Shimla and at all district headquarters in the state.
In Shimla demonstration march was taken out from the Cart Road and culminated at Vidhan Sabha. CPM leaders, in their address lambasted at the state Government for planning the entire game plan to cow down the voices of dissension.
CPM leaders caution the state government that such tactics won't work, but boomerang at the Congress Government. Claiming the Virbhadra Singh led State Govt. for failing to come to the expectations of the people and instead following a neo-liberal paradigm not only in economic policies but also in governance.
Protesting CPM leaders claimed it's because of the state government's anti-poor policies phenomenal increases in fee hike and helping the Jaypee Hydro Power in Kinnaur to cow down the agitating project's workers, who were demanding their rightful demand of wage hike.
The speakers further condemned the alleged attack on party senior leader Rakesh Singha. CPM leaders also blamed the state police for taking side with the J.P Company.
The CPM leaders have demanded the government to institute a judicial probe in to the whole incident failing which the CPM shall intensify its protest throughout the state.