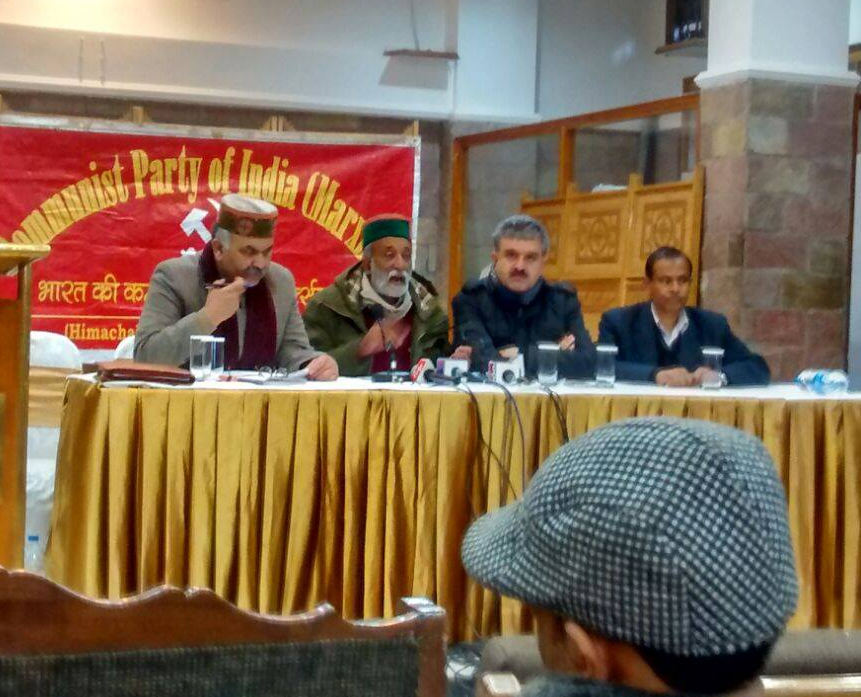 Intensifying pressure on the state government over dispute between the Jaypee Hydro power project workers and management over pay hike, regularisation of contractual labour and implementation of labour laws, the CPM has blamed the state Government for helping Jaypee Company suppressing the agitation of workers and locals.
In their joint press statement CPM leaders, Rakesh Singha, Dr. Kuldip Singh Tanwar, Sanjay Chauhan and Tikender Singh Panwar, have blamed local administration for working on the behest of Jaypee Company. CPM leaders claimed
"District administration of Kinnaur has failed to explain as to why it has clamped the order of section 144 Cr.P.C on the allotted legal accommodation of 700 workers engaged in generating electricity in the two hydel projects of 300 MW Baspa-II and 1000 MW Karcham Hydel project since 18th March, 2015 and which continues till today i.e. March 25, 2015, and the workers are forced to take refuge in jungles in sub-zero temperature with high velocity winds bellowing, without even a bed sheet to cover their body in cold"
CPM leaders further added that workers have no access to their belongings as the police and Jaypee security staffs were preventing their entry. Even after putting all facts on record the administration refuses to intervene, CPM leaders rued.
The leftist party has also question the role of District Magistrate and claimed of giving permission to the company to make recruitment (which CPM claimed illegal).
The CPM has demanded a judicial enquiry into it and failing which the party threatens to intensify its campaign.