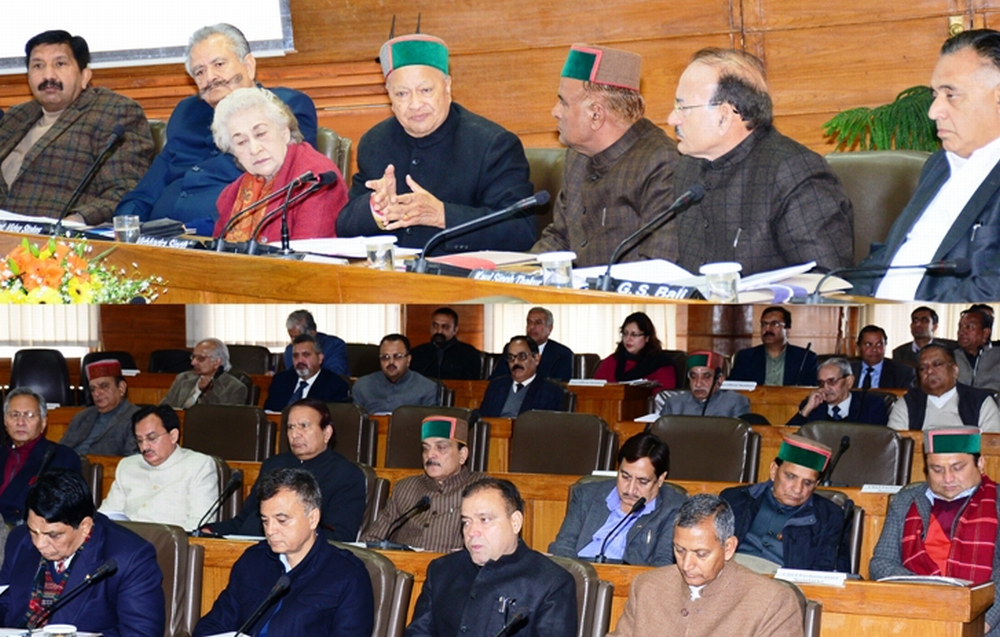 Himachal has approved an annual plan of Rs. 4800 crore for the year 2015-16. The Government has proposed provision of Rs 1209 crore under Schedule Caste Sub-Plan, Rs. 432 crore under Tribal Area Sub-Plan and a sum of Rs 60 crore under Backward Area Sub Plan
Annual plan is 400 crore higher than the previous annual plan of 4400 crore.
In a meeting of State Planning Board here today, Chief Minister Virbhadra Singh said that the State Government endeavours to accord priority to Social Welfare sector for the fiscal 2015-16 and had proposed an outlay of Rs 1,842 crore in its Annual Draft Plan which was 38.37 percent of the total plan estimates. Besides, keeping in consideration the importance of Transport and Communication sector, a sum of Rs 887 crore has been proposed which is 18.5 percent of the total plan outlay, he said.
The State Government considering the importance of Energy sector and thus proposed an outlay of Rs 642.20 crore which includes loan and equity to the Asian Development Bank assisted projects. In Horticulture and Agriculture sector the proposed outlay is of Rs 512 crore which was 10.7 percent of the total Plan outlay said the Chief Minister.
The Chief Minister said that in view of the changed scenario the mode of flow of funds from the Centre to the State was not clear therefore the plan allocations to various departments had been determined keeping in view the past trend of resource availability and priorities as this exercise was significant for preparation of Annual Budget 2015-16.
He said that though the State never received any instruction from the central Government on the draft preparation of its Annual plan yet the State Government went ahead as per the past practise for its Annual draft Plan for 2015-16.
The Chief Minister said that efforts should be made to create State's own resources and stress should be on how to carry on with the resource mobilisation in better way. The Chief Minister also invited suggestion as how to better improve the State's economy by mobilising the resources of the State.
The Draft Annual Plan of Rs. 4800 crore was unanimously approved by the Board.
Cabinet Ministers, Chief Parliament Secretaries, Chairmen and Vice-Chairmen of various development Boards and Corporations, unofficial Members, Chief Secretary P. Mitra, Additional Chief Secretaries, Principal Secretary, Finance Dr. Shrikant Baldi, Principal Secretaries were present on the occasion amongst others.