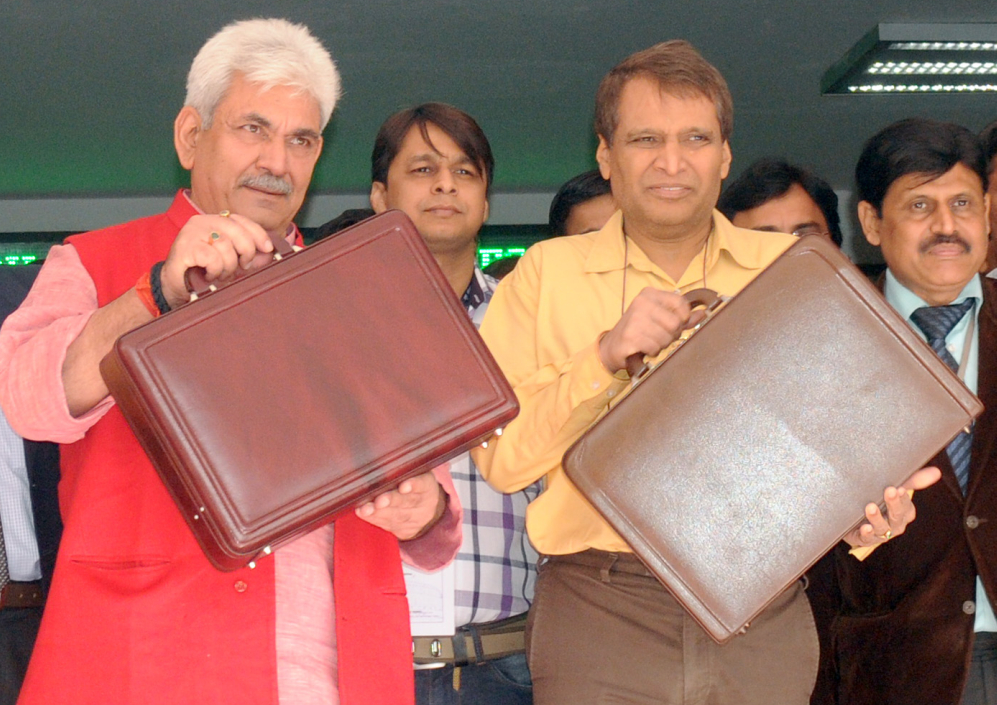 Himachal Pradesh has again failed to get noticed in the recent Union Railway Budget 2015-16.
Himachal Chief Minister Virbhadra Singh termed the Union Railway Budget full of hollow ideas and promises without any substance.
He termed it disappointing budget for the people of Himachal Pradesh. He rued despite the state government's repeated requests for extension of rail lines in the state especially Bhanupalli-Bilaspur-Beri line till Leh, which was very important from strategic point of view, no heed was paid to the requests.
Virbhadra Singh said the Union government had again completely ignored the proposals of the state for extension of rail lines and conversion of existing rail tracks into broad gauge.
He said that no single announcement had been made about starting new trains. The common man of the country was expecting reduction in rail fare and as far as modernization of the railways was concerned, no clear indication had been made how resources would be generated for the same.
While, BJP leader and IT Committee chairman Anurag Thakur has hailed the budget and thanked Prime Minister Narendra Modi and Rail Minister Suresh Prabhu for giving substantial amount for pending railway lines of Himachal Pradesh.
He said that Railway Minister has sanctioned Rs 100 crore for Nangal – Talwara railway line, Rs 160 crore for Bhanupalli – Bilaspur railway line and Rs 95 crore for Chandigarh – Baddi railway line, while survey of Hamirpur – Una Rail link, which was announced in last budget, is scheduled to be completed this year.
Anurag Thakur said that in the works announced for the Northern Railways, Nangal – Talwara line has been accorded first priority by giving Rs 100 crore. Also apart from Rs 160 crore from railway ministry for Bhanupalli – Bilaspur rail line.
Anurag Thakur said that for the first time the focus of rail budget was on completion of existing line rather than series of announcements of the new lines and improved customer service.
Hamirpur MP claimed budget is the first step towards improving towards infrastructure of railways and without improving infrastructure, there can't be a fundamental change in railways.
Earlier, Railway Minister Suresh Prabhu presented first full-fledged Railway Budget of the Modi government for 2015-16.
Contrary to expectations, Prabhu made no changes in passenger rail fares. He promised to introduce bio toilets and airplane-type vaccum toilets and surveillance cameras in select coaches and ladies compartments for women's safety without compromising on privacy. Minister also announced all India 24/7 helpline – 138 from March 2015 and Toll free No.182 for security.
To discourage black marketing of ticket booking, Railway Minister came with an idea of booking 120 days in advance.
Luring young generation and internet users, Minister announced Wi-Fi in more stations and mobile phone charging facilities in all train compartments.
Railway Minister announced Rs.8.5 lakh crore investments in Railways in next 5 years.
Minister proposed Satellite railway terminals in major cities; centrally managed Rail Display Network is expected to be introduced in over 2K stations over the next 2 years, besides four Railway Research Centres to start in four universities.