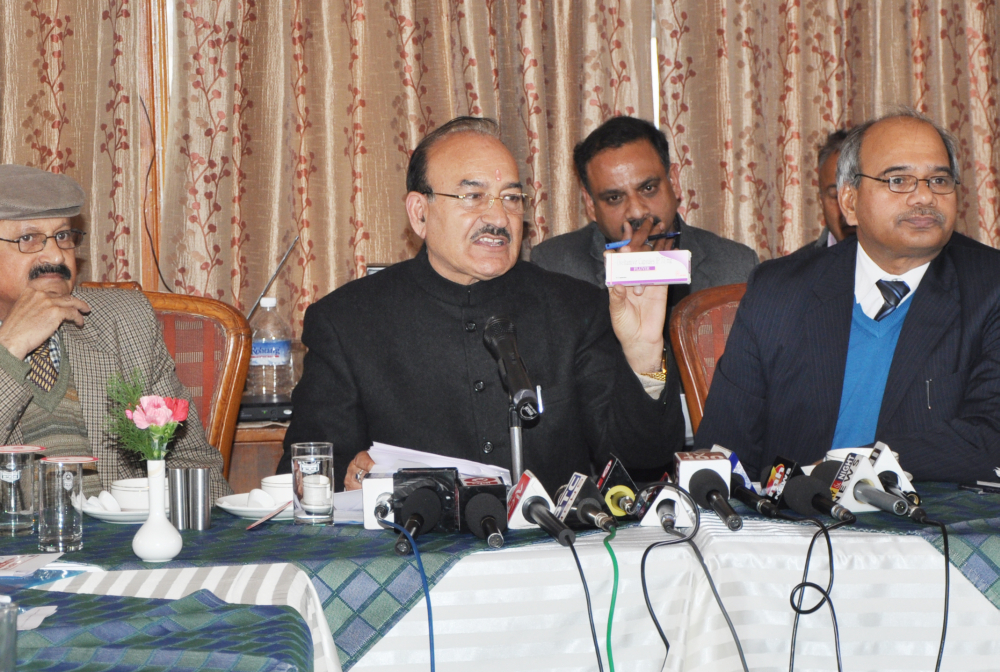 Shimla: To offer proper advice to general public, the state Health Department has launched swine flu helpline number 0177-2628151.
Health Minister Kaul Singh Thakur, while talking to the media today, said the helpline will be available from 10 AM to 5PM on all days.
Minister claimed to have procured adequate stokes of Qstelamavir. He said that 30,000 capsules of 75 mg and 1300 bottles of 75ml syrup have been procured and distributed to affected districts. Buffer stock of 12000 capsules of 75 mg is available in Shimla, while 18000 capsules were made available at other district headquarters.
The health department has also identified two vendors for Qstelamavir and N-95 face masks and also given direction to CMOs and MS for need based local procurement. CMOs were also authorised to procure Qstelamavir and masks as per requirement from identified vendors.
To reach to the every nook of corner of the state, the department has activated Rapid Response Teams in each district and also conducting regular surveillance with daily reporting.
Testing facility and isolation ward have been set up at IGMC, Shimla and Medical Hospital Tanda.
For collection of samples, the department has placed orders for more kits of throat swabs and VMT and likely to receive in 2 days.
So far 108 suspects have been tested for swine flu in the state and 28 of them have tested positive. The swine flu has claimed five deaths in the states. The Health Department is conducting swine flu tests and treatment free of cost.
The flu virus hasn't detected in Sirmour, Una, Kinnaur, Chamba and Lahaul-Spiti district of the state.