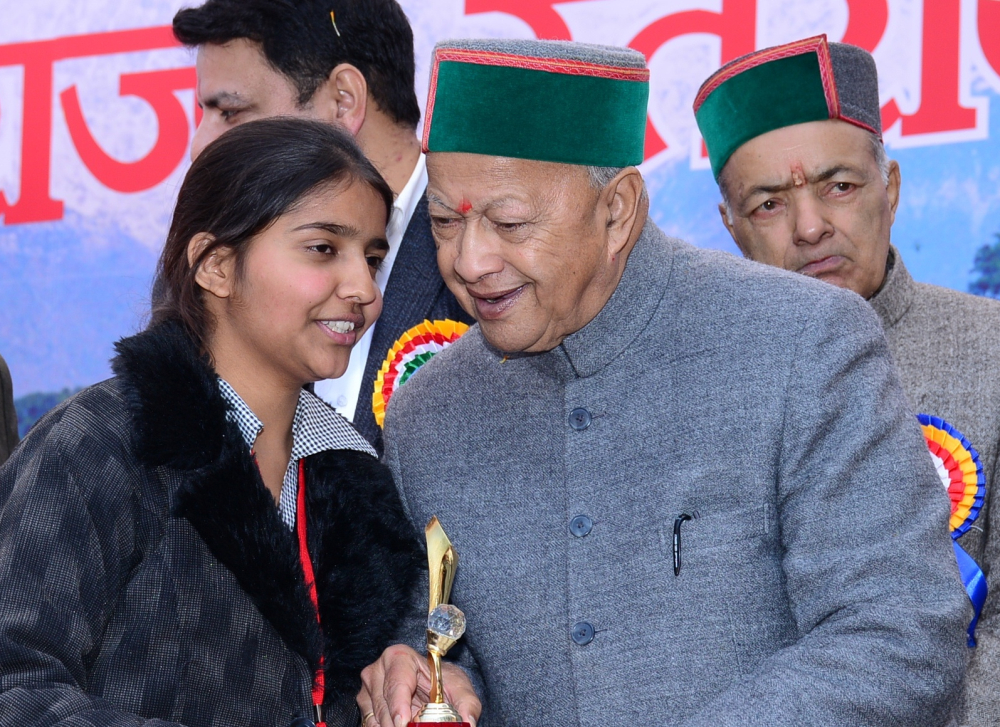 Himachal Pradesh Chief Minister Virbhadra Singh has ensured to provide music teacher and physical training teacher in all the government schools of the state.
The Chief Minister, while addressing 'Samman Samaroh' organised to honour the meritorious students in the campus of H.P Board of School Education Dharamshala today, also promised to ensure quality education in the government run schools.
Singh said the government would ensure adequate measures to provide all facilities to the students studying in the government schools. To begin with, the government had already decided to introduce Hindi, English and Mathematics subjects' right from the first class, he added.
He said Himachal Pradesh had made rapid progress in the field of education and the main focus of the government was to open new school in rural and far-flung areas with a special motive to provide education to girl child at their very door-steps.
The Chief Minister also performed the foundation stone laying ceremony of the Rs. 1.43 crore Press Club building at Dharamshala.
He also inaugurated Data Centre of H.P Board of School Education at Dharamshala constructed at cost of Rs. 4.90 crore and distributed scholarship to meritorious students of the government schools who had excelled in academics during the last three years and also honoured their teachers for the dedication towards the profession.