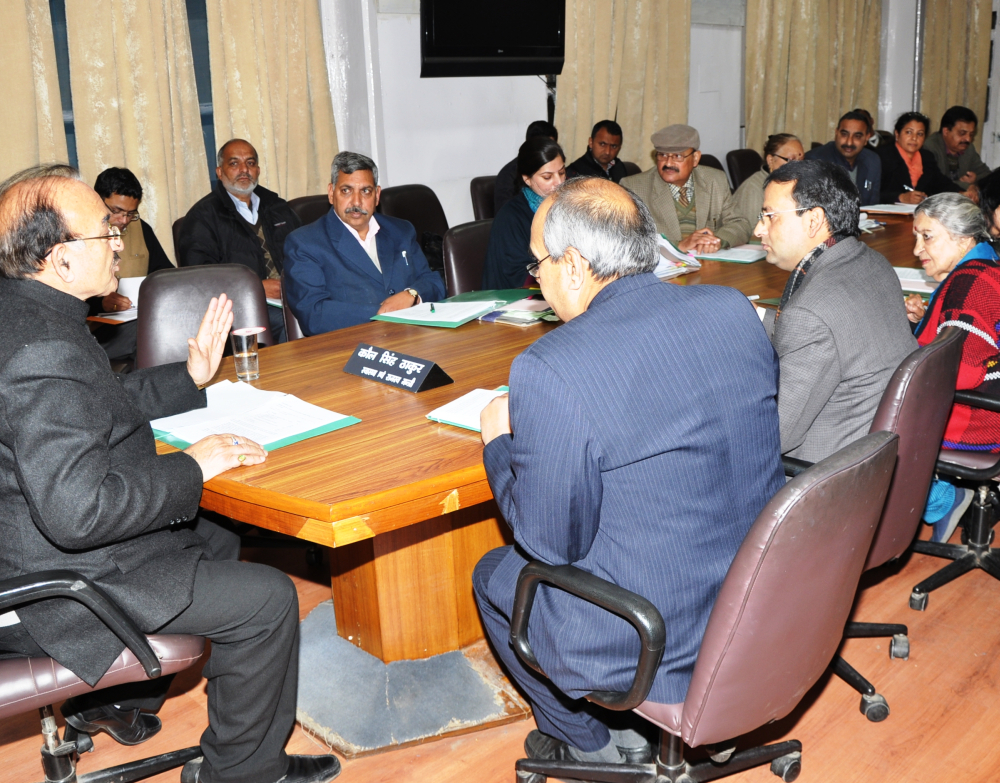 The State Government will honour the 50 gram panchayats of the State who have been successful in improving child sex ratio in the age group of 0-6 years as per the census of year 2011.
Health Minister Kaul Singh Thakur disclosed it while presiding over a meeting of Supervisory Board constituted under PC and PNDT Act, 1994 here, today. He said that district level functions would be organised to honour these panchayats and to start with the first function would be organised in Una district.
He said that State Government was committed to ensure strict implementation of provisions of PC & PNDT Act and maintaining the balance in the sex ratio. For creating mass awareness, camps would be organized at district level in which public representatives, Asha and Anganwari workers along with the stakeholders would be educated about the importance of maintaining balance in sex ratio who further would educate the people in their respective panchayats and areas.
He said that the Supreme Court had also recommended the initiatives of Himachal Government for bringing improvement in child sex ratio which reflects the commitment of the State Government.
The Health Minister said that any person could inform or report the cases of illegal abortion or sex determination on toll free number 102. The name of the informer was kept secret and a provision of rewarding him with Rs. 10,000 as incentive had also been made by the government. Such cases could also be reported to CMOs, BDOs, Medical Officers and Police. He also directed the health officials to initiate immediate and strict action against those found flouting the PC &PNDT Act.
Kaul Singh Thakur said that for bringing further improvement in sex ratio in the state, the research work would be assigned to Central University, Dharamshala and first samples would be taken from Una district. He said that Lahaul and Spiti district had excelled in maintaining the best sex ratio in the State where there were 1033 girls against 1000 boys.
The Health Minister directed the CMO's to organize the meetings of district level supervisory boards on regular intervals.
The members of the board suggested enhancing the incentives to the families adopting family planning measures after the birth of single girl child from Rs. 25,000 to Rs. 40,000 and also of those families adopting family planning measures after the birth of two girl child from Rs. 20,000 to Rs. 40,000. They also gave their valuable suggestions for making further improvement in the child sex ratio particularly in those areas where there was slight decline as compare to other areas of the state.
Additional Chief Secretary, Health P.C.Dhiman, Director Health Services Dr. Rakesh Sharma, Director, Health Safety and Regulation D.C. Rana attended the meeting.