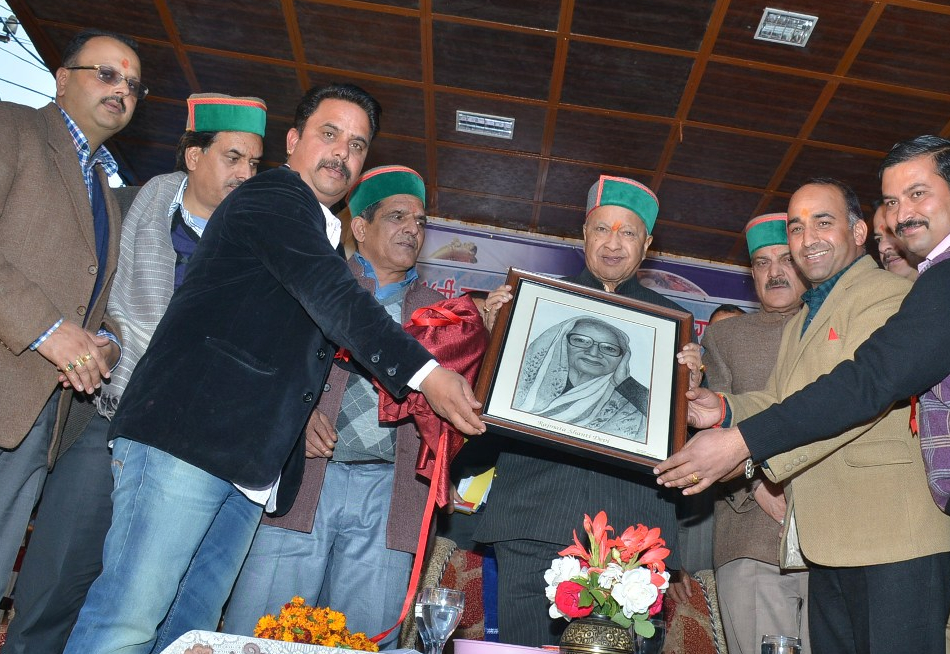 The Himachal Pradesh Chief Minister Virbhadra Singh dedicated the Marketing Yard (Subzi Mandi) at Nirmand constructed at a cost of rupees 2.25 crore.
Chief Minister also flagged off the awareness rally organized by HPSEB ltd.
He also taken part in the closing ceremony of Rajmata Shanti Devi Memorial national level wrestling (Chinj) competition organized by Nirmand Volleyball Association and on conclusion of Buddi Diwali festival at Nirmand in Kullu district.
Perturbed over the delay in construction of Stadium at Nirmand, the Chief Minister gave dead line for completion of same within three months. He cautioned the contractors to complete the work in stipulated time period and threaten to punish erring contractors.
He cautioned contractors to punish them by blacklisting and debarring them from future work.
The Chief Minister also congratulates the people of the area for celebrating the Buddi Diwali festival in a traditional manner. He said that it was a matter of pride that the people of Nirmand had carried on with the long tradition of celebrating the festival and passing on to the next generations.
He also distributed prizes of the wrestling competition to the winners in different categories.
He also released a souvenir on the occasion.
Chief Parliamentary Secretary Nand Lal thanked the Chief Minister for dedicating development works for the area and also thanked the local mela committee for organizing the fair successfully.
Chairman HP State Marketing Board Subhash Manglet, MLA Anni, Khoob Ram, Chairman HPSIDC Atul Sharma, Chairman Kaliash Federation Brij Lal were also present amongst others.