401 cases found positive for dengue in the state, As many as 265 cases have been found positive in Solan district alone.
Shimla: Himachal Pradesh Government has asked the state health authorities to take all precautionary steps to prevent further spread of dengue after 401 positive cases being recorded in the state and also issued an advisory to check the spread of dengue.
The Health Minister Kaul Singh Thakur, in a meeting with officers of health department, pollution control board and other concerned departments, said blood samples of 2,621 people were tested out of which 401 had been found positive for dengue.
Along in Solan district as many as 265 cases have been found positive, where most of the cases were of migrant labourers from Parwanoo, Baddi, Barotiwala and Nalagarh areas.
Health Minister Kaul Singh Thakur said the government was providing free of cost medical checkup facility in dengue cases and free medicines were being distributed to those found positive for this disease. The health department was also providing fogging machines to the local urban bodies free of cost for fumigation in their respective areas.
Kaul Singh Thakur also directed the Solan administration to constitute teams comprising of SDM, Tehsildar and Naib Tehsildar for intensive inspection of affected areas.
He added the state government had already notified Himachal Pradesh Dengue Control Regulation, 2017 and provision of fine has been made against contravening any provision of the regulation.
The Minister directed the Secretary of the Pollution Control Board to ensure proper treatment of polluted liquid from the industrial units, besides undertaking inspections of these units.
Know About Dengue
Key facts
Dengue is a mosquito-borne viral infection.
The infection causes flu-like illness, and occasionally develops into a potentially lethal complication called severe dengue.
The global incidence of dengue has grown dramatically in recent decades. About half of the world's population is now at risk.
Dengue is found in tropical and sub-tropical climates worldwide, mostly in urban and semi-urban areas.
There is no specific treatment for dengue/ severe dengue, but early detection and access to proper medical care lowers fatality rates below 1%.
Dengue prevention and control depends on effective vector control measures.
A dengue vaccine has been licensed by several National Regulatory Authorities for use in people 9-45 years of age living in endemic settings.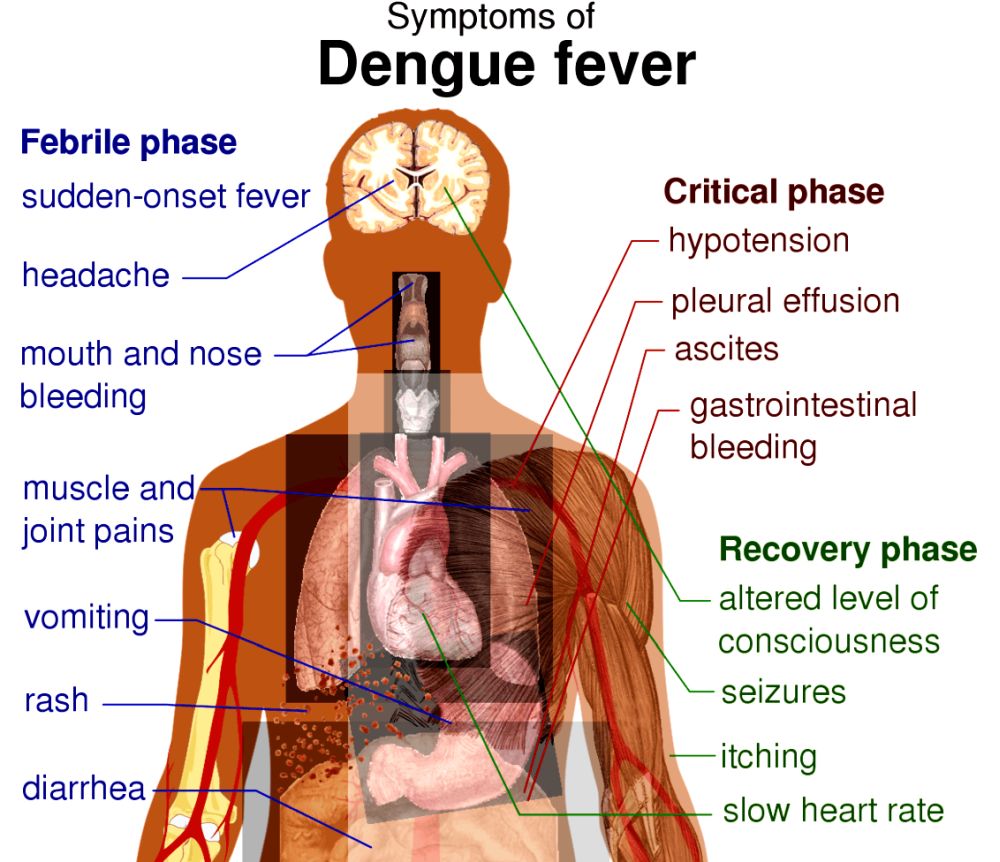 Dengue is a mosquito-borne viral disease and transmitted by female mosquitoes mainly of the species Aedes aegypti and, to a lesser extent, Ae. albopictus. This mosquito also transmits chikungunya, yellow fever and Zika infection. Dengue is widespread throughout the tropics, with local variations in risk influenced by rainfall, temperature and unplanned rapid urbanization.