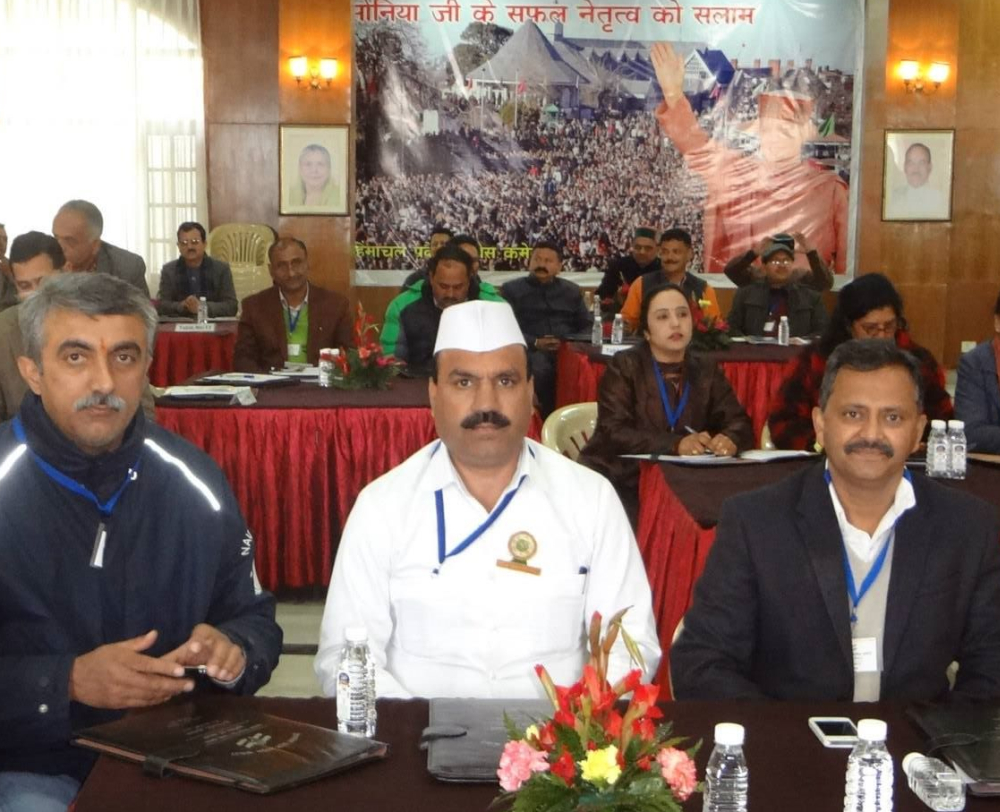 Himachal Pradesh Congress Committee hailed the Cabinet decision of reinstating Administrative Tribunal Bench.
Congress state spokesperson Naresh Chauhan, in his press communiqué, welcomed the decisions of State Cabinet and said that Congress government is working to fulfill the poll promises made in party manifesto for assembly elections.
Chauhan said that the state government had adopted with party's poll manifesto as policy document and all the promises made in it were being fulfilled. He said
"Congress government has fulfilled its poll promise of reinstating Administrative Tribunal, thus meeting the long pending demand of government employees of the state. Now the employees would be able to get their issues resolved through Administrative Tribunal benches in Shimla, Dharamshala and Mandi,"
Congress spokesperson didn't forget to mention that the Administrative Tribunals were closed by previous BJP government led by former chief minister and opposition leader Prem Kumar Dhumal.
Naresh Chauhan said that demand of government employees to reinstate Administrative Tribunals was included in the Congress party's manifesto and it is a welcome step on the part of the government to fulfill this demand of the employees.
State Congress Chief Spokesperson also welcomed the decision of government for constructing three passenger ropeways from Dharmshala to Mcleodganj, TIC-lift to Mall Shimla and to Himani Chamunda.
He said that Congress government's decision would prove a milestone in developing and promoting tourism sector as Himachal has vast potential in tourism sector and it would go a long way in providing employment opportunities to the people of the state.
He added that Chief Minister Virbhadra Singh had taken numerous steps for the welfare of all sections of the society and various decisions had been taken to give boost to health and education sector in the state.