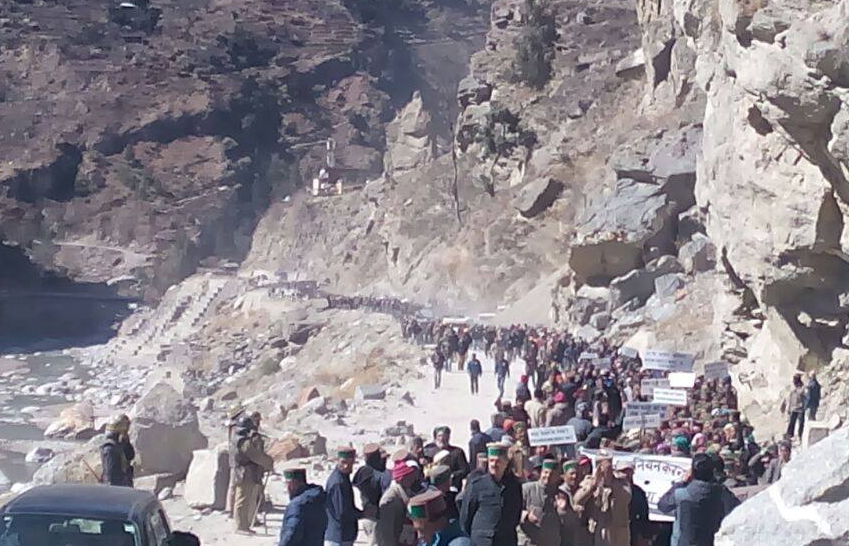 Hundreds of contractual workers of Jaypee's Karcham Wangtoo Hydroelectric Project, local tribal, farmers, students, women organisations and around 18 affected villages and their elected members of panchayats staged a protest against Jaypee Hydropower at Tapri in Kinnaur district.
Protestors gathered under the banner of the Jaiprakash Workers Union at Tapri and were demanding hike in wages on par with state-run hydropower major Satluj Jal Vidyut Nigam Ltd, regularisation of contractual labour and implementation of labour laws.
The employees have been on strike for over a month and are becoming aggressive with each passing day. To avoid any unfavorable incident, local administration had deployed heavy security in the area.
Despite the freezing cold, thousands of protestors participated in the agitation.
Sensing the seriousness of the issue and showing strength and solidarity with the protesting workers, leaders from most of major political stake holders, including ruling Congress, BJP and the CPI joined workers' protest.
They have served a 10-days ultimatum to the management to amicably resolve the issue, and threaten to intensify the agitation if their demands were not accepted.