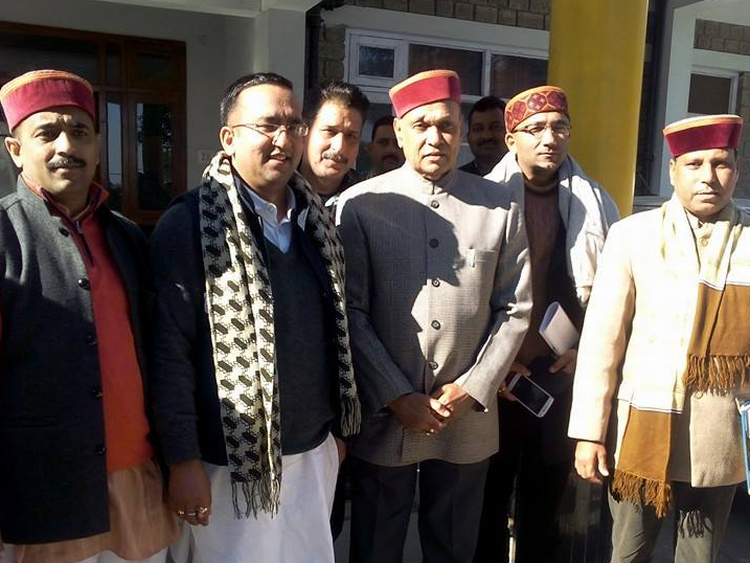 Senior BJP leader and Leader of Opposition Prem Kumar Dhumal blamed Chief Minister Virbhadra Singh for hatching conspiracy for framing him in false but politically motivated cases.
Former Chief Minister, in a press statement, responded to Congress leaders, who were claiming that Dhumal was scared from inquiries, that he has nothing to fear as he had done no wrong.
Responding to the claims of Virbhadra and Congress leaders about the phone tapping and misuse of CID, Dhumal dared Chief Minister to make public the recordings of the conversation, which were claimed made during the BJP regime.
Dhumal stated that Singh holding the position of Chief Minister from past two years and asked him to make every record public so that people of the state also knows truth.
He also lambasted at the Chief Minister for accusing his regime of misusing CID and also pressing investigating agency to keep a tab on him. Dhumal also rejected the claims of his land measurements during his tenure. He claimed that if this had been the truth, several revelations would have been made.
He advised Chief Minister to desist from making false accusations against his political opponents without any basis; otherwise his act of wrongdoing would be made public.