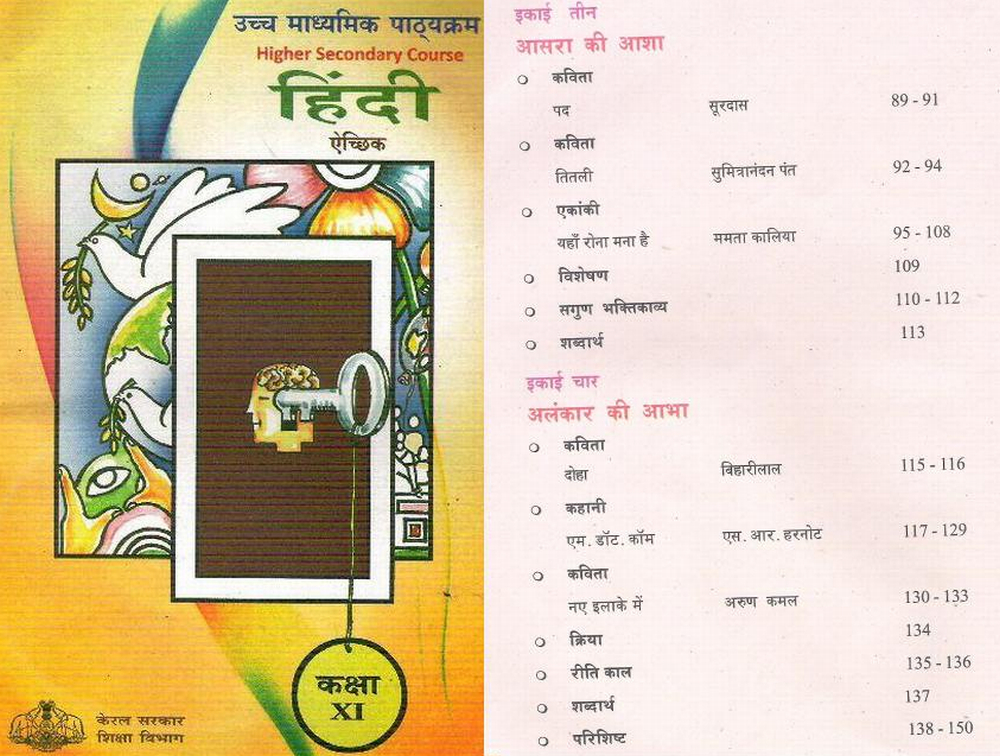 The Education Department of Kerala Government has included a famous Hindi Short Story titled M.Dot.Com written by renowned author S.R. Harnot in their High Secondary Course (XI Class).
The story has also been published in the Hindi syllabus book prepared by the State Council of Educational Research and Training (SCERT) Thiruvananthapuram (Kerala). This has been disclosed by Dr. Rekha R Nair, Research Office SCERT Kerala.
She said that SCRET has chosen three short stories for Higher Secondary Course of three famous authors i.e. Edgah of Munshi Prem Chand, Chief Ki Dawat of Bhisham Sahani and M.Dot.Com of SR Harnot.
Recently M.Dot.Com has also find place in the English book titled Great Hindi Short Stories, translated by a renowned English poet and critic Prof. Ravi Nandan Sinha, a founder editor of The Quest and presently is the Head, Postgraduate Department of English, St. Xavier's College, Ranchi.
It had also find place in BA Hindi syllabus of University of Kerala.
Harnot's M.dot.Com was first published in Hindi Magazine Kathan (editor Dr. Ramesh Upadhayay) and later included in Harnot's most popular and awarded book-Jeenkathi Tatha Anya Kahaniyaan published by Adhar Prakashan Private Limited. Harnot's this Hindi story has also been included in the book Hindi Ki Classic Kahaniyaan by Prof. Pushppal Singh published by HarperCollins Publishers India.