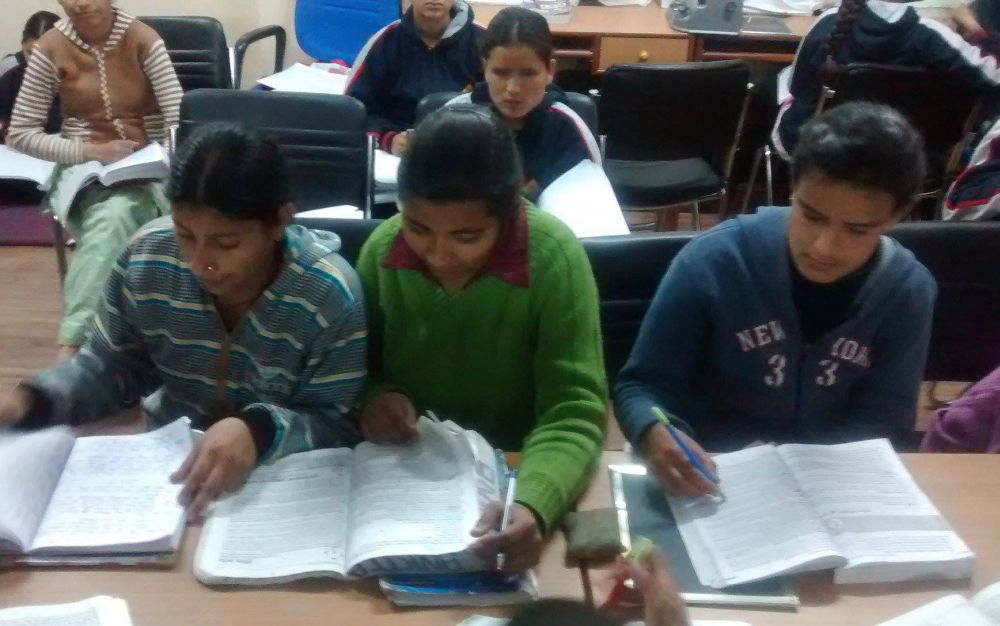 After Umang Foundation, a public welfare trust endeavor, the Himachal Pradesh Board of School Education has given relief to the blind and other candidates who can not write due to disability by implementing the new examination policy for persons with disabilities.
The examination policy for persons with disabilities was implemented by Himachal Pradesh University last week and the decision of H.P. Board of School Education has come as a great relief to the disabled students.
The Examination Policy for Persons with Disabilities, a revolutionary in nature, ensures equal opportunity and full participation to the disabled students. Policy waves off eligibility criteria for the person who writes for the blind and those who can not write due to disability and provides one hour extra time in an examination of three hours duration. In future, the examination conducting agencies will have to prepare a panel of writers, who will be paid, for those who would not be able to manage one.
The eligible candidates will be allowed to take their examination in Braille or computer or they will record their answers. The procedure to give permission for the writer has also been simplified and principals of schools and colleges have been authorised for the same.
Since the deaf persons have difficulty in descriptive writing, they will have option to have objective type question paper. In place of questions with visual input, the blind candidates will be provided with alternative questions.
Earlier, Ajai Srivastava, chairman of the Umang Foundation, had filed a public interest writ petition in the High Court of Himachal Pradesh after he failed to get a positive response from the government. The High Court on 7th January, 2014 had ordered the state government and other respondents like H.P. University, H.P. Board of School Education, H.P. Agriculture University, Palmapur, H.P. Horticulture University, Solan , H.P. State Public Service Commission and Directors of Higher and Elementary Education to pass "appropriate orders" on the relief sought by the petitioner within eight weeks.
However, even after Court order, none of the respondents including the state government did anything and thus Srivastava on 23rd November, had threatened to initiate the proceeding of contempt of court against all the defaulters.