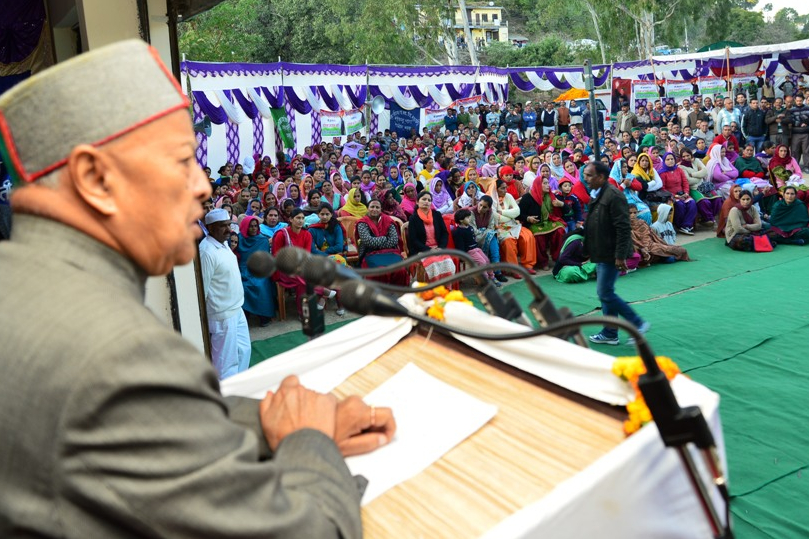 Chief Minister Virbhadra Singh today announced to upgrade Community Health Centre, Kunihar in Solan district to civil hospital with 50 bed facility. He also announced to start science and commerce classes in the GSSS Sayari from the next academic session.
The Chief Minister also laid foundation stone of the HPPWD rest house at Sayari to be constructed at a cost of rupees 1.19 crore and inaugurated the building of Senior Secondary School completed at a cost of Rs.1.69 crore, He inaugurated the recently mettaled Rs 1.20 crore Sayari-Mashroo-Kaithlighat road up till Mashroo.
Addressing a public meeting at Sayari, Virbhadra Singh said the Congress governments had always given importance to education sector and as a result of which the State had produced many world class reputed engineers, doctors and scientists. He said many colleges were being opened in the rural areas of the State for facilitating the youth especially girls.
Social Justice & Empowerment Minister Dr. (Col.) Dhani Ram Shandil said that the development had taken place just because of the farsightedness of the Chief Minister and it remained an ever continuous process during the successive Congress Governments so as to fulfill the aspirations of the people and benefit them.