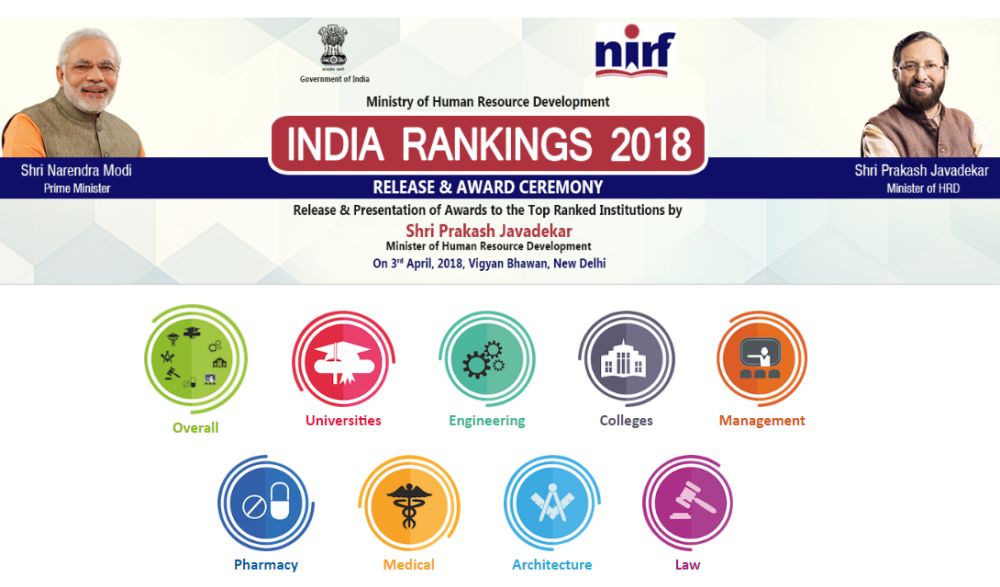 Dr YS Parmar University of Horticulture and Forestry, Nauni has figured in the Top 100 Universities of the country and Indian Institute of Technology Mandi also featured in ranking in Engineering in the Ministry of Human Resource Development's National Institutional Ranking Framework (NIRF) 2018.
The university has been ranked at 71 position and is the only institution in Himachal Pradesh, which has managed to make it to the list of top 100 universities in India. And Indian Institute of Technology Mandi ranked 28th in Engineering category in the country. Privately owned Jaypee University of Information Technology Waknaghat has also managed to make in the list in Engineering category and ranked 84 in the list.
As per the rankings carried out by the NIRF and released by Union Minister for Human Resource Development Prakash Javadekar at Vigyan Bhawan, only one university from Himachal Pradesh made it to Top 100 in the universities category. However, in the overall category too, the university missed the list of top 100 institutions in the country.
This year, the Ministry carried out rankings for Overall, Universities, Engineering, Colleges, Pharmacy and Management categories. Medical, Architecture and Law were the new categories added this year. The institutions were judged on parameters like Teaching, Learning and Resources, Research and Professional Practice, Graduation Outcome, Outreach and Inclusivity, and Perception with each having several other subheads.
This list was topped by the Indian Institute of Science which has a strength of 430 scientists and an annual expenditure of Rs 525 crores. In comparison for the same period, Dr YS Parmar University had a faculty strength of 218 and an operating budget of 124 crores. The research budget of UHF is far less and is largely managed through research projects from funding agencies like ICAR, DBT, DST, HPSTC, etc.
What is encouraging for the university is that it has been ranked at 24th position in the university list for Teaching Learning Resources. This parameter includes the students' strength including Doctoral Students (SS), Faculty-Student Ratio, Combined and Financial Resources. The university has scored full marks in Faculty-Student Ratio and Women Diversity (percentage of women). The university has also scored well in the Faculty, Qualification and Experience, and University Examination.
The university has also increased its score from 39.54 to 40.30 this year. The university is placed at the seventh position among the 11 horticulture, agriculture and veterinary universities, which have found place in this top 100 universities list.
Solan based Shoolini University of Biotechnology and Management Sciences has also found space in the ranking in Pharmacy. University ranked 30th in the ranking.
The state has 17 private universities and only two managed in featured in the list and even Government owned Himachal Pradesh University again failed to manage in the compete with the other Universities of the country despite getting generous funding from the government.